by Ben Daniels (Admin) on Feb.19, 2010, under SpunkWorthy
Ok, I'll admit it – Gabe is defo not a rough guy but he's certainly cute! He's best friends with Tim. Apparently, Tim had told him about coming by to do his shoot and Gabe's response was, "Wow! You can make money doing that?!"
For being only 18 years old, Gabe has a nice furry body including a cute fuzzy ass. He said he hates having a hairy chest and wants to shave it all off. Luckily, we caught up with him before that happened.
Gabe's going to college now and living the recently-single life. He seems to have a little more of a wild streak in him compared to Tim. He's never messed around with a guy before, but I could see it happening with a little convincing.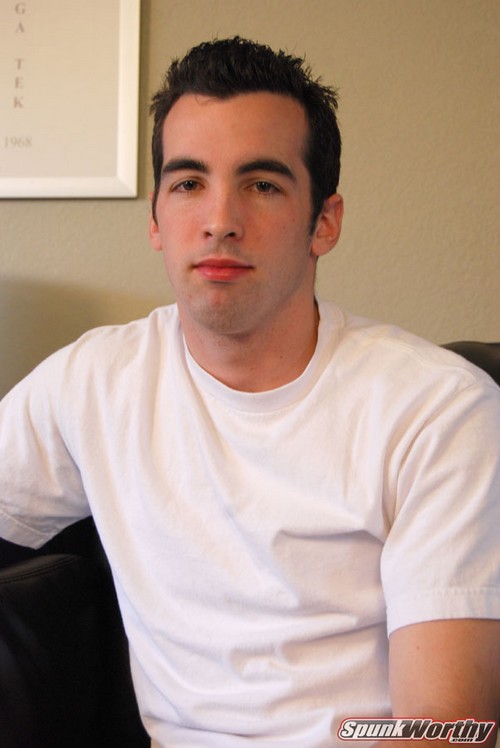 Click here to watch Gabe's entire movie PLUS many more REAL AMATEUR guys only on SpunkWorthy!
SpunkWorthy is a great site that gives us true amateur guys who had never posed for the camera before. They are curious and cocky and really enjoy busting a nut for the camera, knowing that millions of guys will be watching them!