by Ben Daniels (Admin) on Nov.13, 2010, under New York Straight Men
Tony from NewYorkStraightMen needed his cock sucked really badly. He got his last blowjob from a hooker at a friend's bachelor party, two weeks ago. He told us that since then he can't stop thinking about getting blown. We told him we always have a willing mouth to help him out, he responded "I'll be there in 45 minutes". 
Thirty minutes later, Tony showed up with a boner showing through his sweat pants. We don't even know if he realized that we had a new guy sucking cock. It was clear to us that it was not as much about the sucker as it was about the sucker's mouth.
Tony pulled down his pants without saying a word to Mark, he just expected him to start blowing him. That's exactly what happened. Tony was happy, his cock was in someone's mouth and they were doing a good job.
Mark unhinged his jaw to take all of Tony's monster meat. Luckily Mark had been practicing on some of our other guys before this session, because Tony doesn't like amateurs, if you are going down on him you better know what you are doing.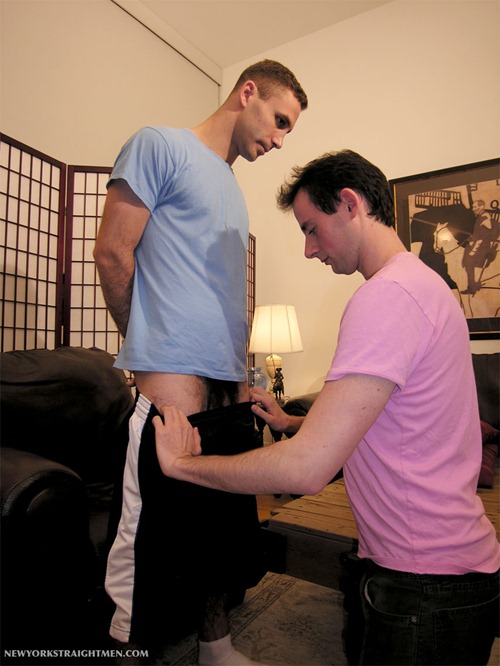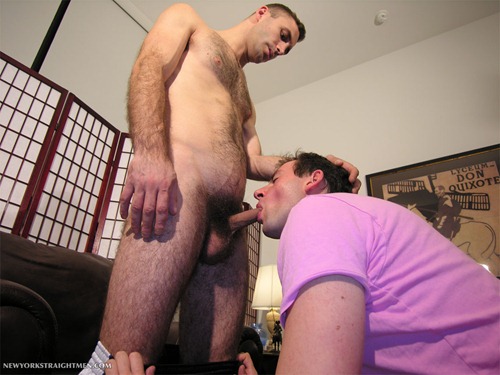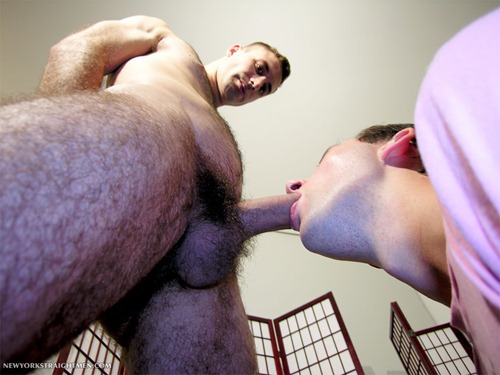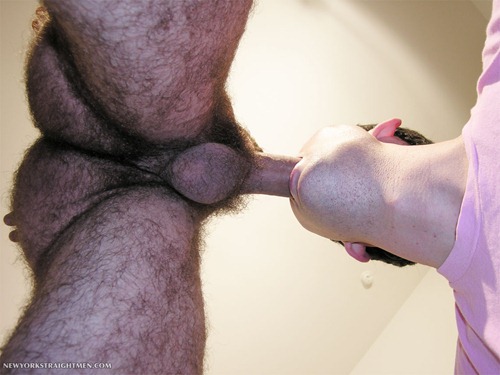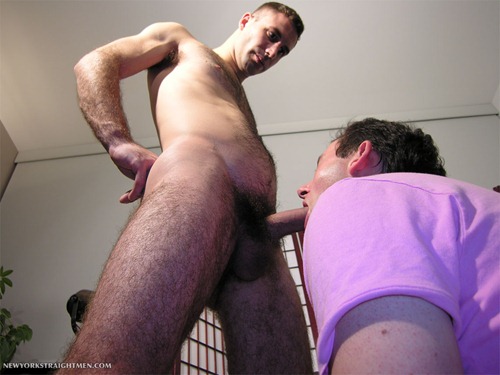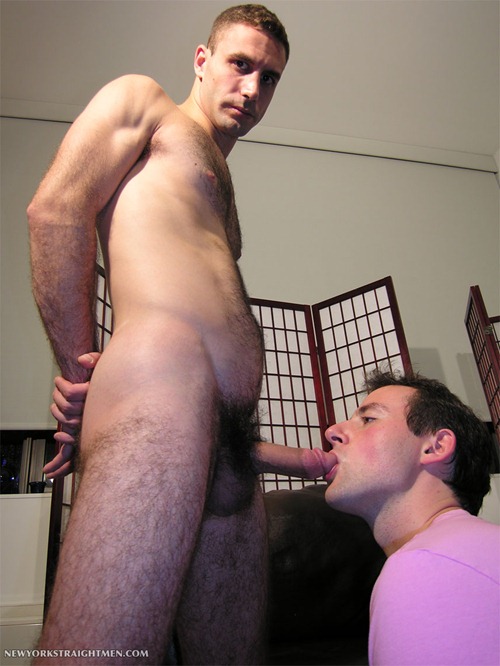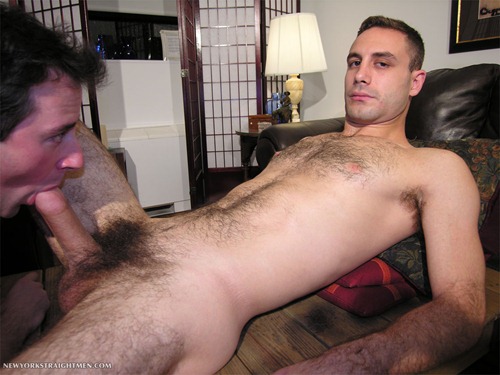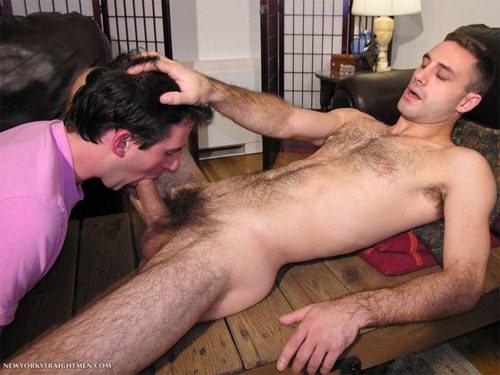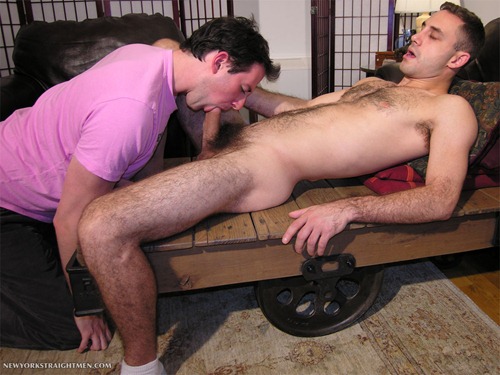 Click here to watch Tony's entire video in DVD quality on NewYorkStraightMen!
NewYorkStraightMen is a premium gay porn site that features truly straight men from NYC who like to get a professionally done blowjob from their cocksuckers. There are hundreds of blowjob videos inside already – they update every 5 days!
:attitude, big dick, blowjob, cumshot, hairy chest, hairy legs, huge 9-inch cock, italian, manly, sportsmen, straight man, trackies