by Ben Daniels (Admin) on Mar.04, 2011, under New York Straight Men
As is the case with most guys, Troy woke up this morning with a raging hard-on. He met a chick yesterday night but the date didn't end up the way he wanted it. Troy is a Greek guy and his family wanted him to meet that girl, because they think it's about time he got married. Sheesh.
Anyway, being a horny dude with naughty imagination, Troy wasn't quite ready to give up his freedom so easily. He prefers playing in the field and getting an occasional blowjob from a guy when he gets a chance!
Today was one of those extra days when it's time for a good old guy-to-guy blowjob. His plan for today is to get an NSA blowjob, shoot his wad into our cocksucker, and then head out the door to catch some beers with his buddies.
He used our cocksucker's mouth as if it was a cum-dump-hole, but he enjoyed it immensely. Our professional cocksucker even sucked and licked his asshole and balls. Troy likes to get the royal treatment, and here at New York Straight Men it's what we're all about anyway.
Troy dumped quite a big load – thick, messy and gooey all over himself, which is a testament to our cocksucker's skills!
Short preview video:
Click here to watch their whole video on New York Straight Men!
New York Straight Men is the world's biggest collection of straight men getting their blowjobs from gay dudes!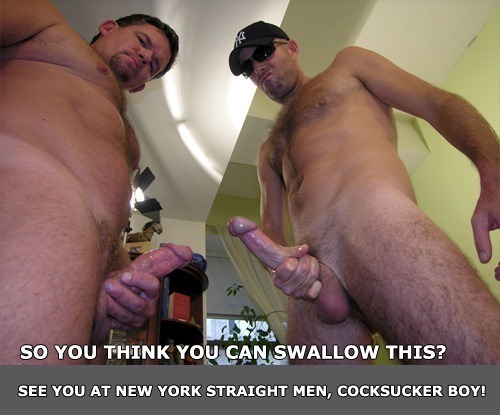 :big cock, blowjob, cocksucking, cumshot, facial hair, Greek Dude, handsome face, Morning Hard-On, troy