by Ben Daniels (Admin) on Sep.24, 2011, under New York Straight Men
Italian-born pizzeria man Tony is our old friend. He has been at our place quite a few times and we always had a blast. This handsome and manly Italian stud has one of the most beautiful, big cocks I've ever seen. It's totally straight and quite huge when hard. And it throbs when you have it in your mouth, which our cocksucker Trey can attest to. In short, sucking on Tony's hard cock is a cocksucker's dream cum true. His balls are also really big, a real bull's testicles, which gave us an idea today…
Today one of our crew members had an interesting idea that we could suggest to Tony to try tea bagging. (I'm sure most of you know what tea bagging means, but just to be sure = to tea bag means to put your nutsack onto another man's face or mouth, especially when he's sleeping.)
Of course, our straight Italian pizza man had no idea what tea bagging means (he thought it was something to do with politics), but when we explained he was against it. He should have straddled Trey's mouth, but he was visibly uncomfortable. When he asked "Who does this?" in his typical Bronx accent, we said that gay men usually do it. If he was for it until that moment, this had changed it all. He told us it was too gay for him. But when a man sucks his dick that's OK…um? Go figure. Sometimes there's simply no use trying to decipher what goes on in a straight dude's head…
So we reverted to our favorite activity in which everyone enjoys: blowjobs. As always his cock got hard and erect. It got really big and Trey's mouth was completely filled with it. When he is nearing orgasm, Tony usually rolls with his eyes, and that's what he did this time as well.
Finally he couldn't stand it anymore and shot his wad of hot cum all over our lucky cocksucker!
Click here to watch his entire video in perfect HD quality at
New York Straight Men!
New York Straight Men is the world's largest and best collection of hot and horny straight men getting their blowjobs from gay dudes. Most of these men are truly straight, some are even married and have kids, but the allure of getting head from a dude and getting paid for that is just too much for them to pass by! Now the site updates every 5 days with a hot new straight dude, and all new videos are shot in HD!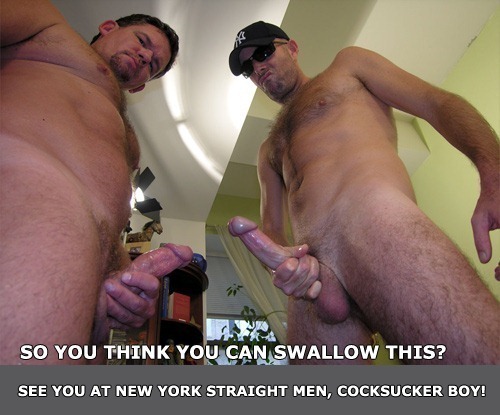 :beard, facial hair, hairy chest, hairy legs, huge cock, Italian stud, masculine, Pizza Delivery, teabagging, tony