by Ben Daniels (Admin) on Nov.17, 2011, under New York Straight Men
We've already met Brent some time ago. He is a painter, a blue collar type of guy. But, what we didn't know is that he also owns his business. In other words, he's the boss. Occasionally he bids on commercial projects and when meeting with the clients he has to wear a suit.
Personally I think he's damn hot, no matter if he's in his wife-beater shirt or formal suit. Brent is just so handsome and manly either way.
Our cocksucker Trey was more than eager to service Brent in this new suited edition. Trey got extra horny because Brent acted like a boss. Brent always likes to have his way, and this was no exception.
Trey started to suck Brent's cock while he was still in his suit. He took his soft cock while it was in the pants, through the zipper. While Trey was servicing him, Brent was slowly getting undressed, and I think they both put on a great show, although it was unintentional.
Eventually Brent shot a massive load of cum all over his obedient cocksucker.
Short preview video:


Get the latest Flash Player to see this player.
Click here to watch his entire video in perfect HD quality at
New York Straight Men!
New York Straight Men is the world's biggest collection of straight men getting their blowjobs from gay dudes!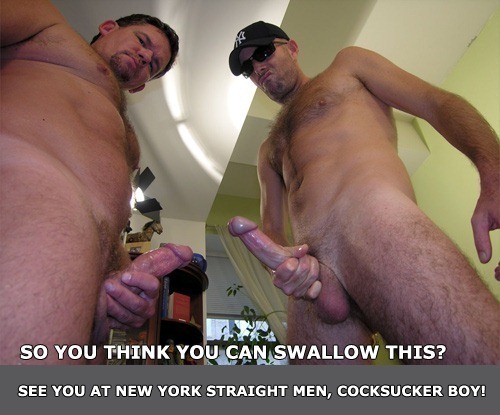 :blowjob, blue-collar guys, Brent, cumshot, handsome, masculine, painter, suit and tie