by Ben Daniels (Admin) on Mar.19, 2012, under New York Straight Men
Several weeks ago Patch was at our place and was totally blown away by the skills of our main cocksucker Trey. He couldn't believe that a blowjob can be so good, especially if done by a man.
So it's no wonder that he was looking forward to getting another blowjob. Today he came for some more of our cocksucker's goodies!
Patch is a single man and works as a longshoreman. He is open-minded and doesn't shy away from new experiences. What's more today was his birthday so we knew we had to arrange something special for him!
He came over after work in the early evening, just before a date with a new girl who has been interested in him for some time already. You see, he dreams about some girl who he could settle down with.
Patch is a bit conservative regarding first dates. He told us he adheres to "If you really like a girl, don't try to fuck her on the first date." So in order not to give into temptations, he thought it would be best to unload before the date.
We're always happy to deliver "pre-date blowjob specials", because we really like it and we love to help our straight men whenever we can!
The blowjob Trey delivered was pure gold and I can tell that Patch liked every minute of it. Most importantly, he would be totally calm at his date.
The problem might arise, though, if he had such a great job done by a guy, the girl will be none the wiser.
Short preview video:
Click here to watch his entire video in perfect HD quality at
New York Straight Men!
New York Straight Men is the world's biggest collection of straight men getting their blowjobs from gay dudes! These men are usually truly straight but they love getting head from a gay guy because it feels so much better than whatever their girlfriends can do. These men are not the Hollywood type cuties, they are Real Men!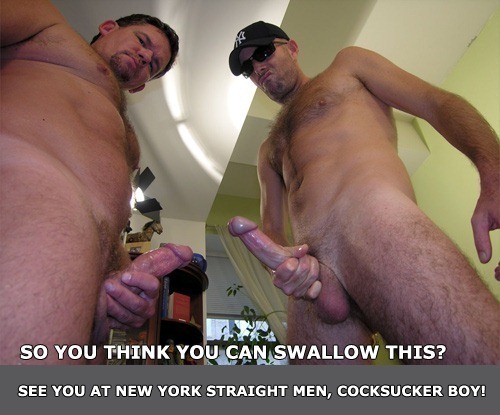 :blowjob, blue-collar guys, cum eating, long shore man, masculine, Patch, straight guys, Trey