by Ben Daniels (Admin) on Feb.23, 2013, under New York Straight Men
Logan was passing near our headquarters yesterday and was feeling rather horny. He gave me a call on the cell phone and asked if we had a free cocksucker by any chance.
We always have a free cocksucker, so he was in luck. Trey was more than happy to have the opportunity to suck Logan's dick once again. He remembers it quite well and says he likes to suck this man's dick again and again.
Logan is definitely a hairy man. And Trey's little secret is that he adores hairy men. So this was a match made in heaven and I couldn't do anything else but keep the camera rolling because these two guys did everything by themselves.
After Trey's expert service, Logan shot his wad straight onto his belly. Logan told me after that that he had a definite "afterglow" after this blowjob experience and that it went on for the entire day. Good job, Trey – we won't be searching for a new cocksucker any time soon!
Click here to watch the entire Logan's serviced video in HD quality at New York Straight Men!
New York Straight Men is the world's biggest collection of straight men getting their blowjobs from gay dudes! These men are usually truly straight but they love getting head from a gay guy because it feels so much better than whatever their girlfriends can do. These men are not the Hollywood type cuties, they are Real Men!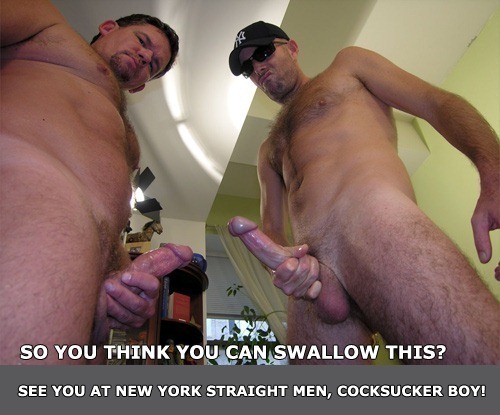 :blowjob, cumshot, hairy, Logan, masculine, Mature, naked straight men, Serviced, Trey