by Ben Daniels (Admin) on Feb.26, 2013, under New York Straight Men
Freddy is a tall, hairy and very hung young Swede who now lives in NYC with his girlfriend. His gf works in the UN and Freddy does different jobs so he doesn't get bored.
Freddy loves to get blowjobs, and for him it doesn't really matter if the cocksucker is a man or woman. Actually, his girlfriend prefers that he gets a male cocksucker over women. Smart lady!
Freddy was eager to test out this new cocksucker that we told him about – Trey. He was a bit suspicious that it would be a mind-blowing blowjob, but he was mistaken. Trey really did an amazing job and made Freddy's big, fat cock feel like he was fucking a velvet pussy!
Freddy got very horny and started to fuck Trey's face. He spread his tall hairy legs and began to fuck Trey's mouth like he would fuck a pussy. Trey's cocksucking skills proved to be so advanced that Freddy soon blew his entire load all over Trey and himself. Afterwards, Freddy felt like a reborn man.
Click here to watch the entire Freddy's serviced video in HD quality at New York Straight Men!
New York Straight Men is the world's biggest collection of straight men getting their blowjobs from gay dudes! These men are usually truly straight but they love getting head from a gay guy because it feels so much better than whatever their girlfriends can do. These men are not the Hollywood type cuties, they are Real Men!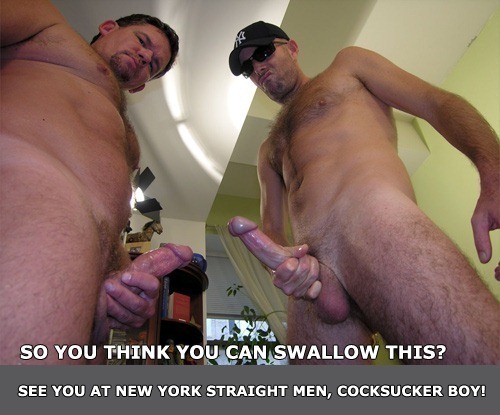 :beard, Blond hair, blowjob, Freddy, hairy, handsome, huge cock, masculine, naked straight men, Serviced, swedish, tall dude, thick cock