by Ben Daniels (Admin) on Mar.16, 2013, under New York Straight Men
Srdjan is our old friend and we were very happy to have him again on our site. He hails from Serbia, but has lived in New York for the past ten years or so, and he likes it here a lot.
Srdjan told us that he would like to "Stuff it", which was pretty self-explanatory to us because it brought on the scenes of an aggressive, masculine man pushing his big dick down the cocksucker's throat.
Trey also liked the sound of it and was eager to service Srdjan, as well as to try some new massage techniques. So Trey started to massage Srdjan, but soon enough he switched to licking, rimming and slurping on all parts of Srdjan's muscled body.
Srdjan turned over and shoved his dick inside Trey's mouth, resolutely, just like he had said he would do. He demanded that Trey swallow his entire dick until Trey's mouth touches his bush. Trey delivered a great blowjob, as usual, and Srdjan was exceptionally satisfied with his technique. Srdjan just kicked back and all he could do was to enjoy the ride.
Srdjan was so horny that he shot his load relatively quickly and most of the spunk ended up in Trey's throat!!
Click here to watch Srdjan's entire serviced video in HD quality at New York Straight Men!
New York Straight Men is the world's biggest collection of straight men getting their blowjobs from gay dudes! These men are usually truly straight but they love getting head from a gay guy because it feels so much better than whatever their girlfriends can do. These men are not the Hollywood type cuties, they are Real Men!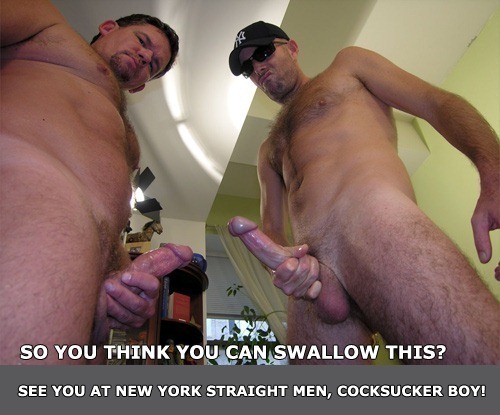 :beard, big dick, blowjob, cumshot, deepthroating, hairy, hung, licking, masculine, massage, muscled, rimming, serbian, Serviced, Srdjan