by Ben Daniels (Admin) on Jan.17, 2015, under MormonBoyz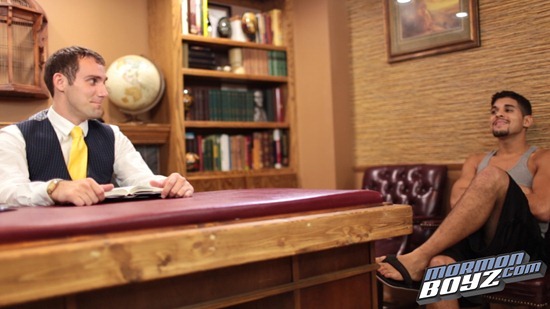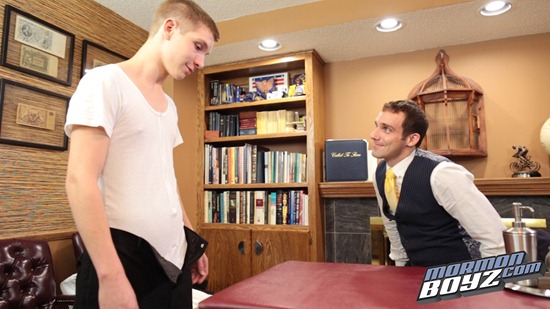 While Bishop Angus is away on a mission to meet with several other prospective missionary inductees, his colleague Brother Clark is in charge of the Ministry and works in Bishop Angus' office. Brother Clark is has an equally horny and dirty mind like Bishop, and he has already spotted several hot missionaries, which, in his opinion, require further inspection.
For instance, Elder Stewart is a young hot missionary…
Click Here to Read This Entire Post...