by Ben Daniels (Admin) on Sep.05, 2010, under New York Straight Men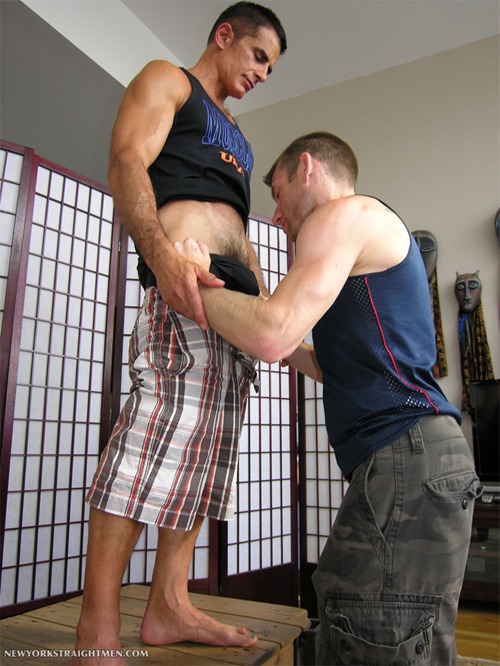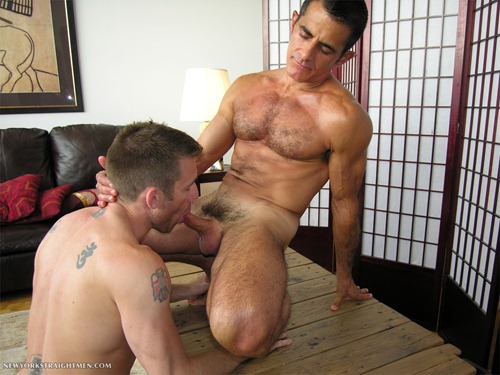 Playtime!
We decided Ralph needed a reward for some hard work that was well done. We called up Frankie and asked him if he would like to try out a new cocksucker. As always Frankie is game to get his cock sucked and more.
Frankie arrived in the midst of yet another NYC heatwave. His entire sculpted body was glistening with sweat. It was even dripping off his body hair. We told the guys just "do what you want" pretend…
Click Here to Read This Entire Post...