by Ben Daniels (Admin) on Dec.28, 2009, under Straight Fraternity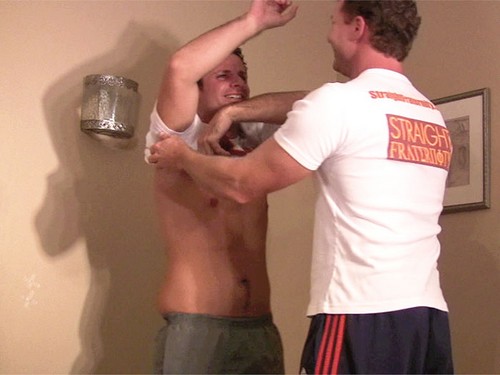 This scene started off awkward with these two roommates, but it got hot when they got into it and blew two huge loads on each other..
New roomates Red & Tony came back because they both needed money for rent, and I made them play Gay Chicken. The winner gets to bang Autumn, too. They were nervous at first, but once they started kissing I saw that the chemistry changed. It's like they were a little hot for each other …
Click Here to Read This Entire Post...