by Ben Daniels (Admin) on Oct.22, 2009, under SpunkWorthy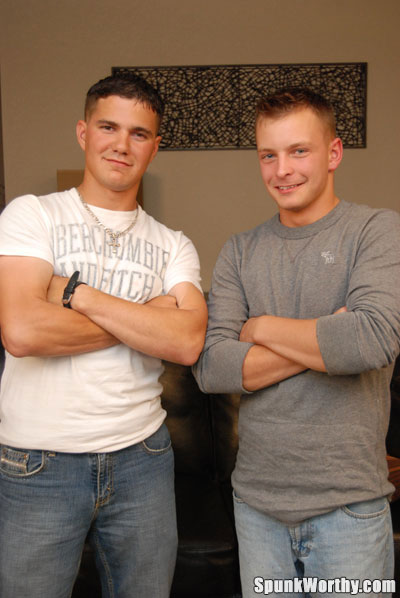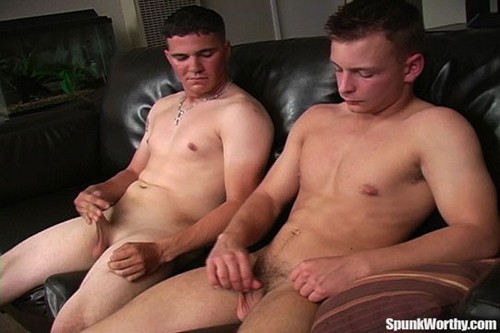 I met Burns, the muscle-dude on the right, online and asked him about being in porn. He just turned 18y/o and is in the Marines. When he showed up I was surprised to see that he had brought along his roommate, Danny, who's also in the Military.
Danny had come along just to, "See what this was all about," and was more or less being Burns' wingman. But I could tell he was curious about getting naked, too,…
Click Here to Read This Entire Post...