Tag: fake pussy
by Ben Daniels (Admin) on Aug.12, 2014, under Maskurbate
Zack is a young, straight and very hot personal trainer. He's not one of those who beat around the bush – when he wants something he goes out and gets it. He also prides himself about his love making abilities, and he wanted to show us how he fucks pussy.
In order to check his claims, we had to book a motel room and I had some Fleshlight mount that I knew would just do the trick. I was hoping that he might decide to stick his big cock in my ass instead, but alas that didn't happen.
First there is an interview where Zack reveals his naughty side. He likes many things in sex and he says that he was lucky that has already experienced most of his innermost desires regarding sex. Although he's a regular straight guy, he is quite open-minded and likes to try new things all the time.
During the interview I noticed he had a big bulge in his pants – definitely a good sign! I also noticed that he didn't have any underwear, so as soon as the pants were gone he was totally ready for action! Zack certainly knows how to fuck and he demonstrated his techniques for us using the Fleshlight as a fake pussy. I really liked his passionate thrusts and I would really like to try his cock in my ass some day.
Preview video:


Click here to watch and download his entire video in HD quality at Maskurbate!
Maskurbate features a huge collection of very masculine and mostly straight men that are very well-built, well-endowed and just fucking too hot to handle. The cumshots are usually very well shot and you can enjoy the sperm flying through the air as these studs empty their big nuts.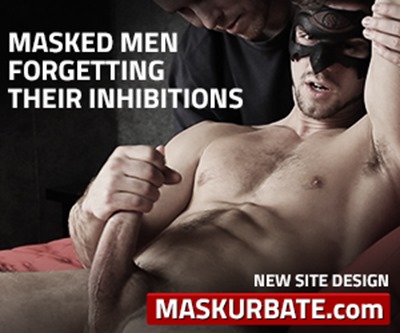 4 Comments
:big cumshot, fake pussy, fitness trainer, fucking fleshlight, handsome, huge cock, muscles, smile, straight men, Zack
Click For More...
by Ben Daniels (Admin) on Oct.26, 2013, under My Straight Buddy
It was such great fun to hang out with these two marines and best buddies. Marcus and Tanker are not only roommates in the barracks, they're also best friends and there's nothing they can't do together. The bromance between these two goes back two years ago when they were put together in the same boot camp, so they're pretty close by now.
These two buddies have been to my place quite a few times already, they often want to get out of the barracks and hang around the "normal people". One would think that they'd rather spend some time without each other, but obviously they've become such good buddies that it's basically unnecessary, they get along with each other extremely well. What can I say, it's a real bromance between two straight guys. Unsurprisingly they have absolutely no problem jerking off in front of each other, so I put some porno on the DVD and let the boys get horny. Actually, even before I played the porno they both said they were horny as fuck and really badly needed to get off.
I think it's really kinda hot to know that they habitually jerk off together when they are in the barracks. It usually goes something like this: they play "Call of Duty" and when they're both fed up with it one of them would suggest "let's put a porn in."… and that's how it goes.
They whip out their dicks and start stroking. Marcus experimented with the Fleshlight while Tanker was preoccupied with the fake pussy doll.
Once they both cummed there was no haste to put the clothes back on, they just sat there naked and chilled like two straight buddies should do. It was also hot to watch them completely naked smoking cigarettes and chatting about various stuff.
Preview video:


Click here to watch their entire video in perfect HD quality at My Straight Buddy!
My Straight Buddy is a brand new site that features genuine straight men fooling around among themselves. There are many porn sites out there with bisexual or gay men posing as "straight", but this site is different – the guys herein are truly straight and they don't fuck each other. We get to see how they spend time together and how they fool around among themselves. There are occasional blowjobs but not much more than that. The guys also like to fuck toys and female dolls, which is a lot of fun! Occasionally they also fuck real whores which they hire for a night or two. There are many antics and the guys are usually pretty funny, hot and masculine.
Leave a Comment
:bromance, fake pussy, fleshlight, jerking off together, Marcus, naked marines, smoking, Tanker
Click For More...