Tag: great body
by Ben Daniels (Admin) on Jul.31, 2010, under SpunkWorthy
Gene is getting out of the military soon, and decided that it was about time to explore some of the fantasies he had been holding back on. When he called to let me know, I warmed up the cameras and was ready to roll.
The hot part about Gene is that his dick is always ready to go in about 2 seconds flat. He had a hard-on probably before he walked in the door. And it's popped up to full attention from the moment his zipper got pulled down.
Gene is one of those quiet types. He didn't pay much attention to the porno playing in the background while getting stroked, but doesn't make much of a peep either, until he's just about to blow.
I got him up on all fours to show off his ass. He said having his hole played with was a new experience, but it didn't seem to stop him from leaking a bunch of pre-cum.
He flipped over onto his back and at the last second he lets out a grunt and shoots a huge load all the way up his chest. I didn't expect this, but when I lapped up a bit of cum, Gene stuck out his tongue to give it a taste!
Click here to watch Gene's entire movie on SpunkWorthy – a great site for amateur straight boy lovers!
Leave a Comment
:big dick, cumshot, Gene, great body, handjob, hard dick, helping hand video, jerking off, manly, masculine, masturbation, military men, straight boy, tasting cum, tattoos
Click For More...
by Ben Daniels (Admin) on Sep.12, 2009, under Manavenue
As soon as we received the first photos Charles emailed to us, we knew we had to film him immediately for you guys.
Because the amateur photos he submitted showed him posing /flexing with his dick rock hard, we knew he was a natural for what we all like – that hard bodied, rugged guy who can show off and toss off a messy cum shot.
Charles O'Riley. Dark hair, blue/green-eyed gift for your weekend pleasure.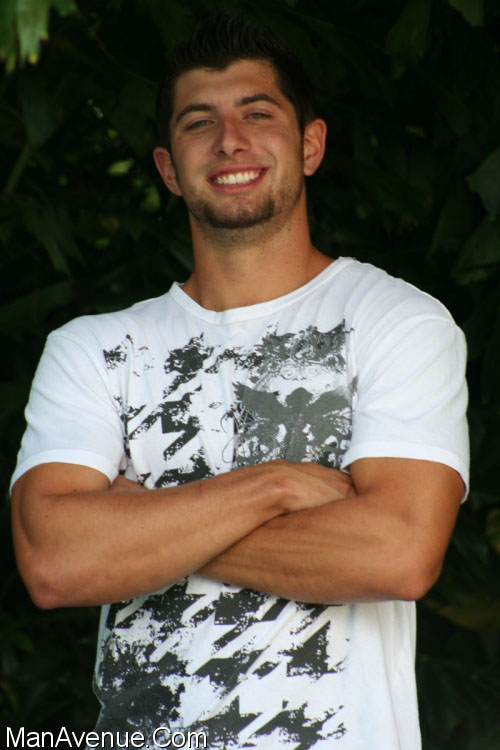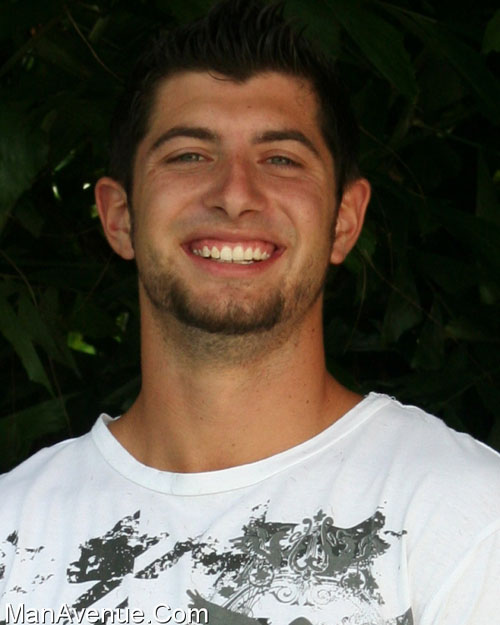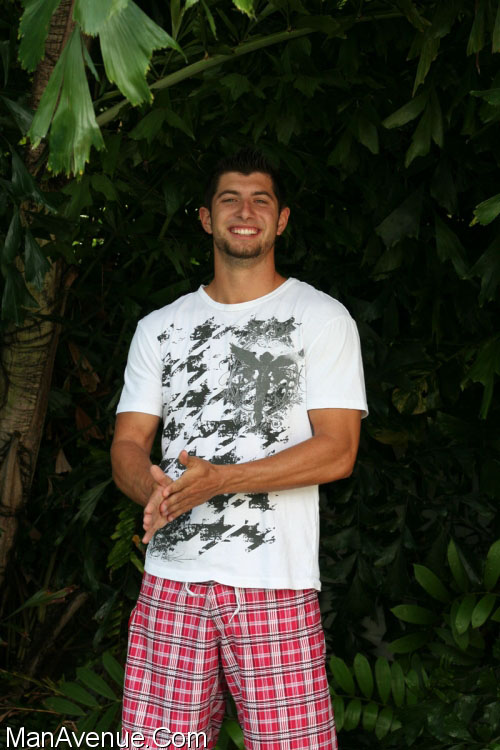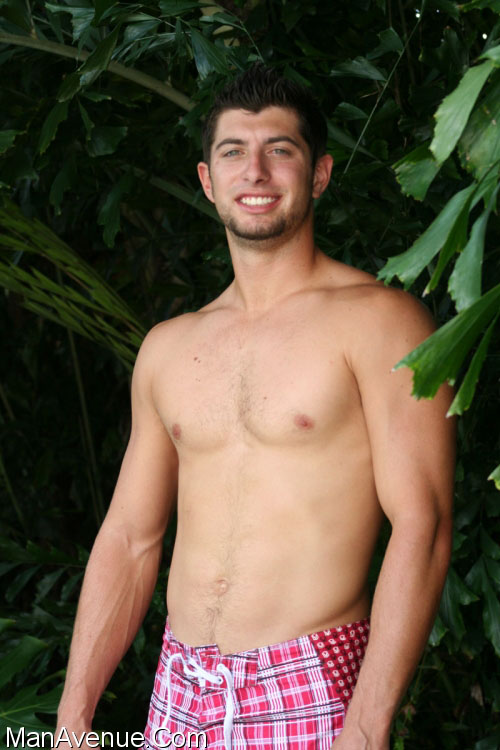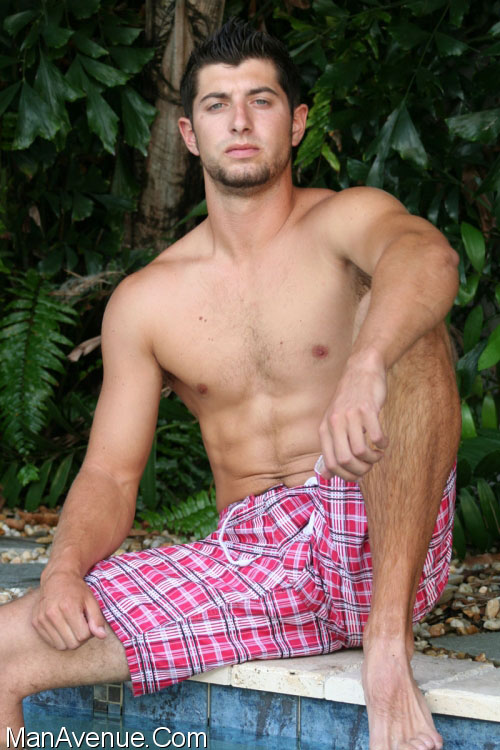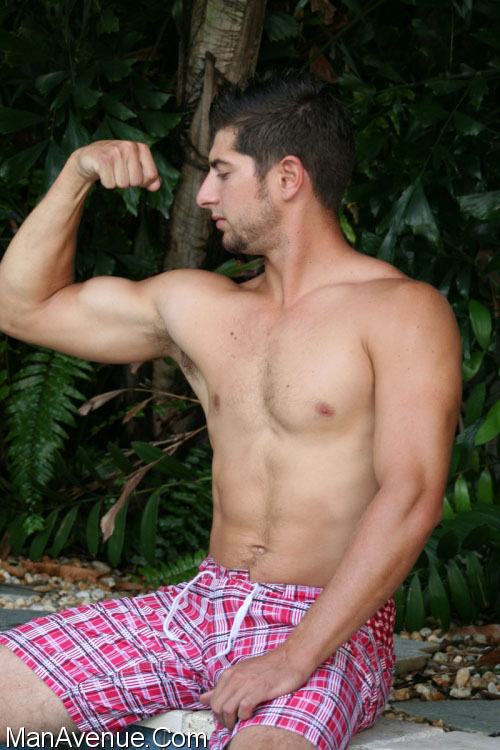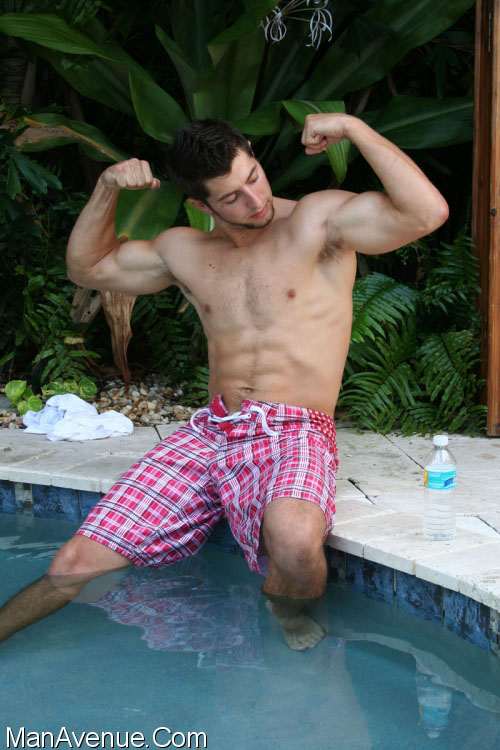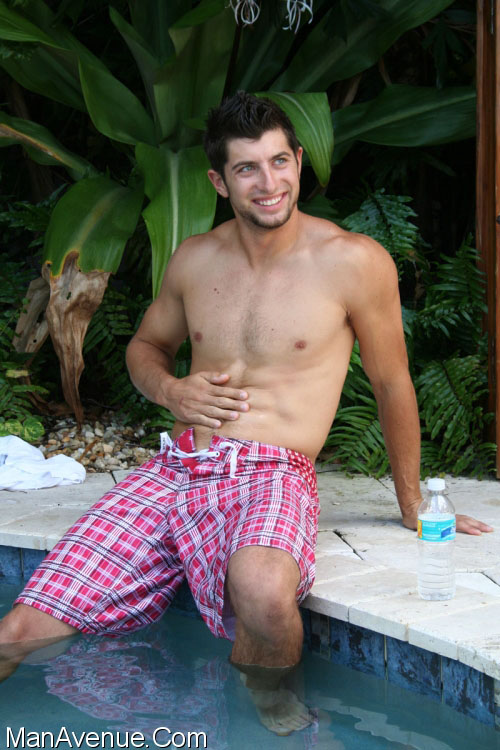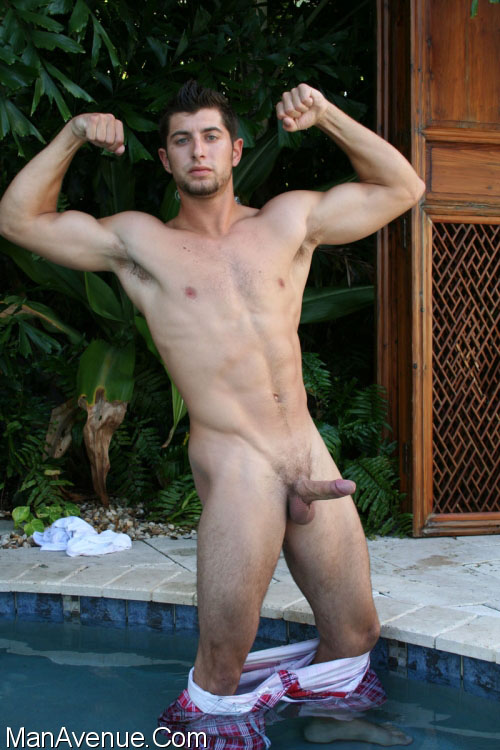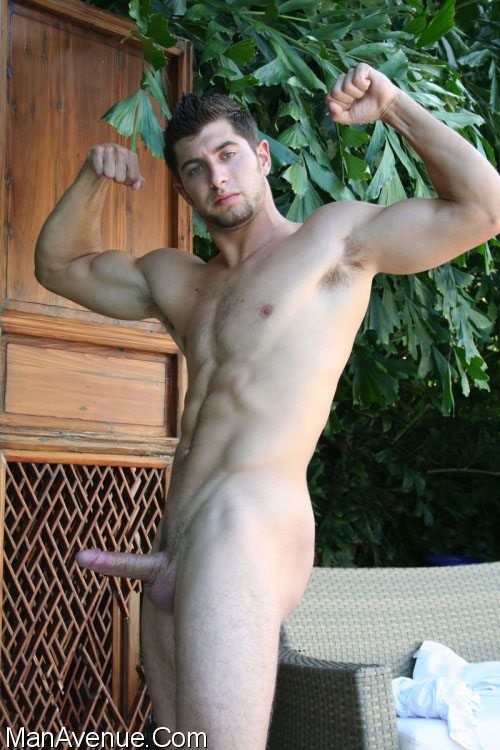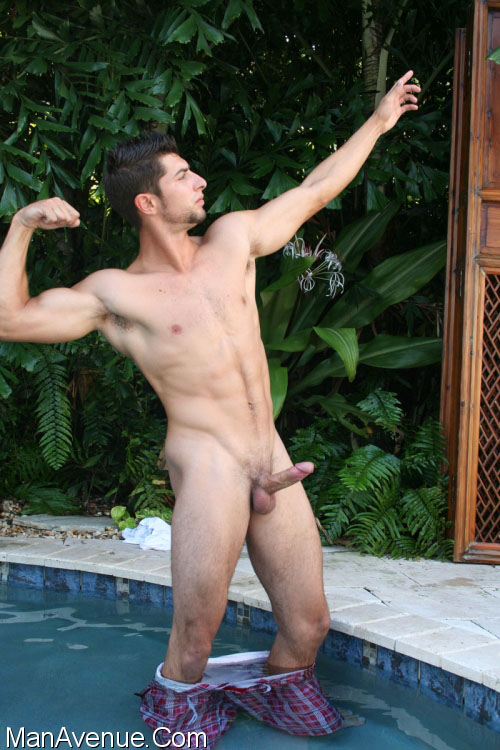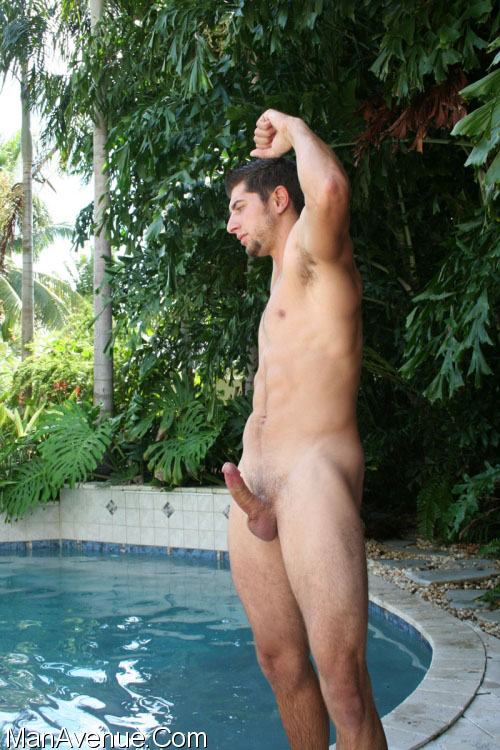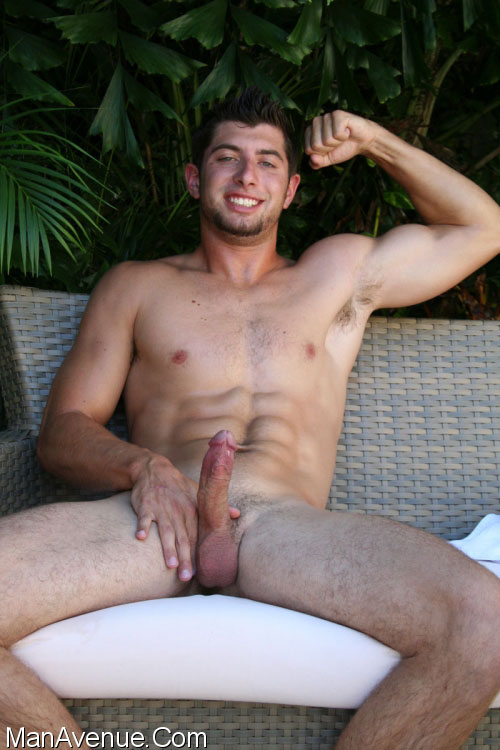 Leave a Comment
:adonis, charles o'riley, erect cock, great body, hairy chest, hairy legs, hard cock, hunk, jerking off, nature, outside, strong man, stud
Click For More...