Tag: movies
by Ben Daniels (Admin) on Apr.21, 2011, under Uncategorized
Wow! That was the only word I could utter when I first saw the first two pics here. Australian-born actor Chris Hemsworth is going to play Thor, the god of thunder (according to the Norse mythology).
As you can clearly see on the pics, he's one helluva stud, very handsome and now for this role he had to bulk up his muscles considerably. Actually, he even got "too big" so he couldn't fit into his Thor suit well… so he had to ease up a bit on getting bigger and stronger!
For those who'd like to know more about his work-out routine and diet (how in the hell he managed to become so big?), not every detail is known, but this is what I've read:
Chris gained as much as 20lbs to play Thor. He probably did a lot of compound exercises to fully develop his body. On top of that, considering his size and definition, he probably had to perform a lot of low rep, heavy weight training.
Hemsworth also ate a lot of lean meat (e.g. chicken breasts) and vegetables, and slept a lot. Sleep is essential if you want to gain muscle because your body builds muscle while you sleep.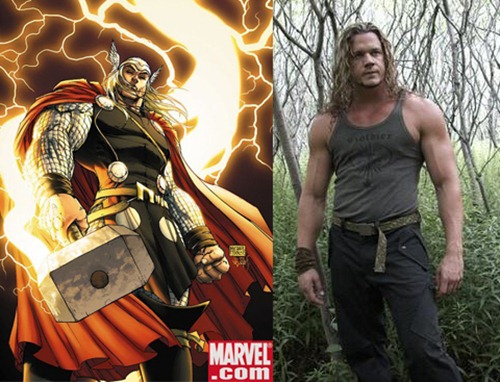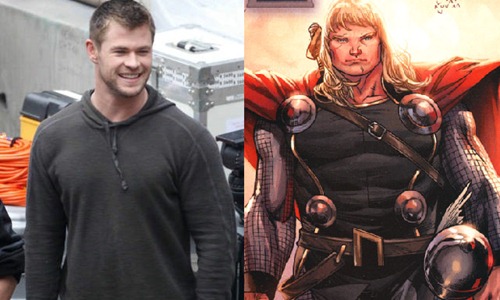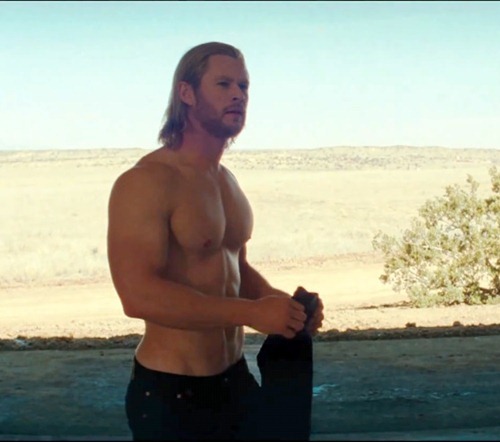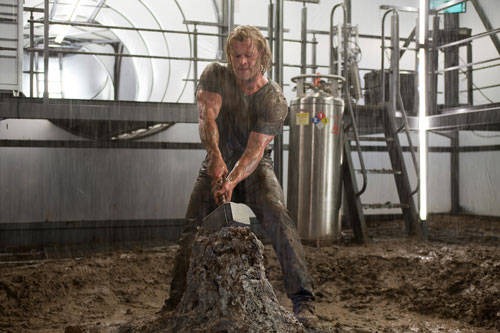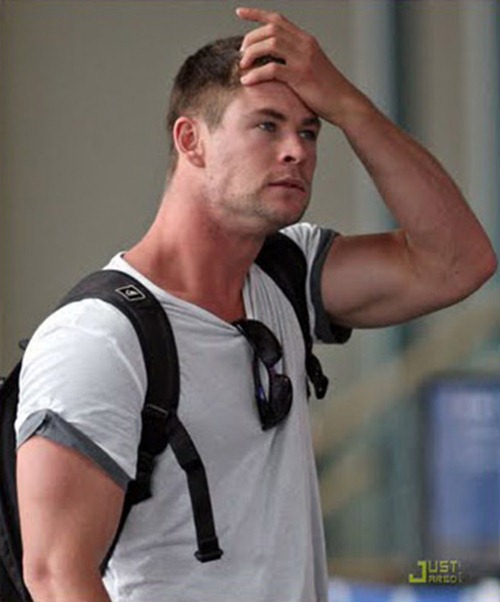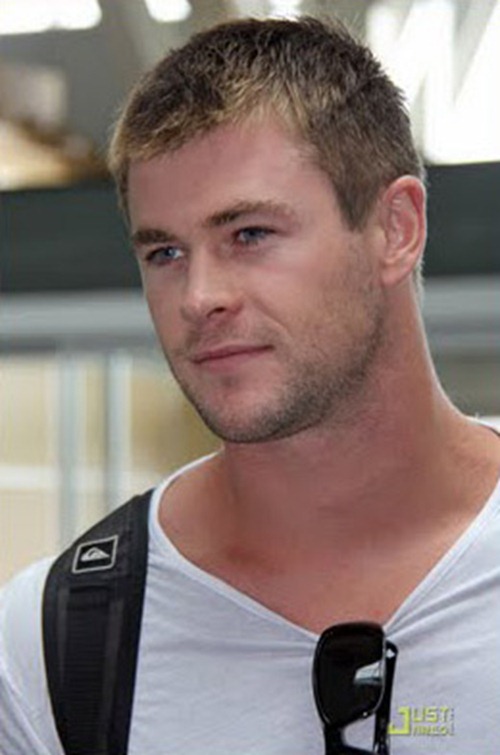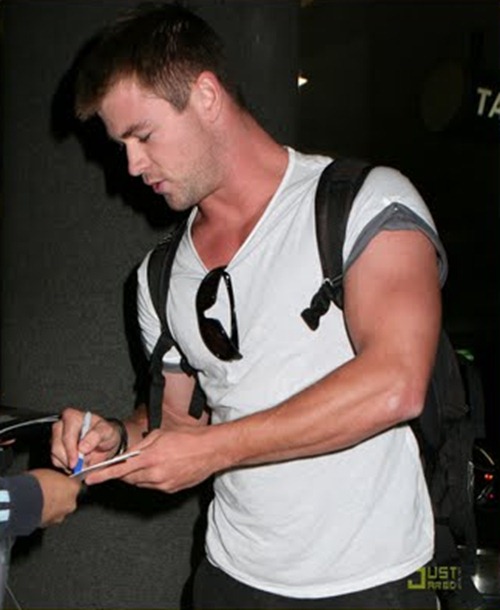 He is sexy as hell in this role, too.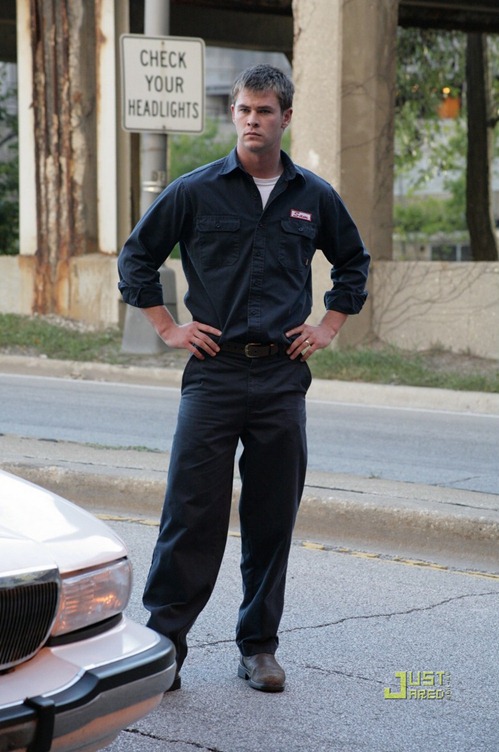 Leave a Comment
:Celebrity, Chris Hemsworth, handsome, hunk, masculine, movies, muscled body, Thor
Click For More...
by Ben Daniels (Admin) on Mar.18, 2011, under Boyfriend Nudes
You know when you see a hot straight dude at some public place, and you can't get him out of your mind. He follows you everywhere in your thoughts, especially when you start wanking… he is always in your thoughts, occupying that sacred place for the ideal man, and he's on your mind screen in the moment when you shoot your load.
Well, here are three straight dudes that I've found interesting and… inspiring. They recorded these videos of themselves jacking off probably to impress their girlfriends, or just for the fuck of it. Anyway, I hope you'll enjoy these hot straight motherfuckers and how they handle their hard cocks. Full versions of these and many more similar videos can be found on Boyfriend Nudes.
First a hot dude in a shirt who is jerking off, he later takes the shirt off to reveal a beautiful hot, bushy chest. 
Click here to watch his entire movie at Boyfriend Nudes.
And then, a hairy, fit dude with a beautiful, big dick wanks it slowly until he shoots a big load of cum into his hand (the cumshot part was shortened, full version on Boyfriend Nudes)
Click here to watch their entire fucking movie at Boyfriend Nudes.
If you love videos and pictures of truly amateur men (taken by themselves in their home), then Boyfriend Nudes is the site for you.
Grab your cock, head to Boyfriend Nudes, and enjoy hundreds of gorgeous straight amateur dudes.

1 Comment
:amateur, big dick, cumming in hand, cumming on table, cumshot, hairy chest, jerking off, movies, muscular, sperm
Click For More...