Tag: naked serbian men
by Ben Daniels (Admin) on May.25, 2013, under Uncategorized
Some amateur pictures from the Serbian army taken by the hot straight soldiers themselves.
I got an instant boner from the first pic, all those young soldiers in their uniforms and combat boots are just too hot to handle.
The other pics show a cocky young soldier showing off his huge fat dick and taking photos of it for his girlfriend.
Leave a Comment
:combat boots, huge cock, masculine, military uniform, naked serbian men, self-made pictures, serbian, soldiers
Click For More...
by Ben Daniels (Admin) on Dec.29, 2012, under New York Straight Men
I'm very honored and happy to introduce Srdjan! He is a very hot, muscled straight man who has lived in NYC for the past 10 years, but he originally comes from Serbia. I know for a fact that a large percentage of Serbian men are exceptionally masculine, hot, athletic and often handsome so I've been really looking forward to their proper debut in porn. People "in the know" usually describe Serbian men as being similar to Italian men, but with a more manly, rough edge and a certain coolness in behavior which always assures you that everything will be OK as long as you're with them.
Srdjan tells us that he works as a bartender and has a girl with whom he intends to get engaged. He says that he loves to get blowjobs, both from girls and guys, but he adds that guys will almost always suck cock way better than girls because "they know what they are doing". No big surprise there, we've already known it, but I'm glad that even such big hetero studs such as Srdjan are coming to the realization of that simple fact.
Trey was understandably excited about this blowjob, because he was very attracted to Srdjan. Trey made a vow to himself to do everything in his power to completely satisfy the man before himself, and he sucked Srdjan's cock like no one else ever did. He deepthroated Srdjan's stiff member and slobbered all over it as if it were the sweetest candy. Trey let Srdjan's cockhead massage his mouth, throat and gums, then he would lick Srdjan's balls and go along the shaft with his tongue from the bottom to the cockhead.
After several minutes Srdjan realized that he had no ordinary cocksucker before himself, but a true professional, so he kicked back and let Trey do his thing. Srdjan started making faces, and it was obvious he enjoyed the blowjob a lot. Eventually Srdjan shot a nice big load that landed on his chest and belly.
Click here to watch Srdjan's complete serviced video in HD quality at New York Straight Men!
New York Straight Men is the world's biggest collection of straight men getting their blowjobs from gay dudes! These men are usually truly straight but they love getting head from a gay guy because it feels so much better than whatever their girlfriends can do. These men are not the Hollywood type cuties, they are Real Men!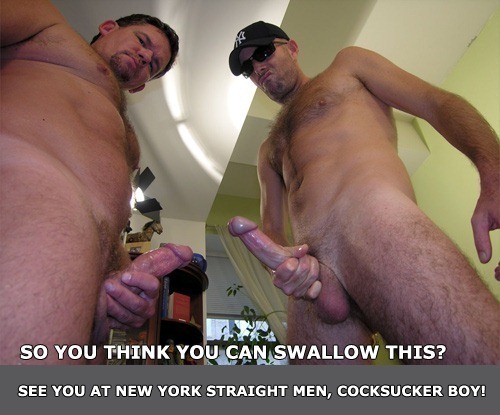 Leave a Comment
:athletic build, bartender, beard, Big Arms, big dick, blowjob, cumshot, handsome, manly, muscled, naked serbian men, naked straight men, serbian, Serviced, Srdjan, stud, uncut dick
Click For More...