Tag: shirtless
by Ben Daniels (Admin) on May.13, 2015, under Actors, Hunk Du Jour
So I was browsing the internet, hoping I would stumble across some hot middle-aged actor whom I hadn't seen before. And lo and behold, my prayers were answered when I saw Daniel Boyd Payne (or Dan Payne for short)!
Dan Payne is a Canadian actor. He was born in Canada and he was blessed with the opportunity to travel and move a lot during his life, so he had the chance to see various countries. He and his family moved a lot throughout Canada, but later he travelled other countries as well. The travel enabled Dan and his relatives (brother Josh and sister Cathy) to become even closer. Importantly, Dan discovered the power of humor as a fantastic tool to adapt to new conditions and countries.
Dan is quite a big man, standing at 6'4" (193 cm) and weighing almost 230 lbs (104 kg). Although these are great advantages when it comes to playing sports, Dan has always devoted due attention to his education, as he considers it extremely important. He was an excellent student and earned Honor Roll in Matriculation in high school, then was awarded scholarships in various universities in Canada. He enrolled University of Calgary, and at the same time started the professional career of an athlete (voleyball for the U of C Dinosaurs). Being engaged in sports at the University proved to be a great incentive for him to travel all over Canada, and that's when he fell in love with travel in general. His volleyball career was pretty successful, but he had to give it up when he moved to Holland. Dan says that he learned a lot about himself while he was coaching at volleyball camps for children with special needs.
He then moved from Holland to Australia and stayed there for the next four years, spending time with his brother Josh for the most part. In Australia, Dan discovered his passion for photography and creative arts. He didn't want to give up his childhood dream of becoming an actor, though, and the career of an actor slowly began to take shape when he and his brother co-wrote and directed a stand up comedy. Enchanted by the art of acting and other creative arts, Dan decided to move to London, England to pursue this career further. In London he kept on with taking acting classes and continued to perform on stage and in film. That's about the time when he realized that his tall stature and specific accent would be definite assets when it comes to acting. After about five years in London, having gathered enough experience, he decided to go back to Canada. But now Dan was a changed man, with all the new experiences, acting knowledge and skills he was ready to embark on the real acting career.
We'll leave you with a selection of his hot pictures, which I hope you'll find interesting, exciting and amusing. A lot of them show Dan's sense of humor, which we on this blog especially value in every man. Dan is married to his wife Daylon and they have two sons, Elijah and Grayson.
Gay people will probably recognize Dan thanks to his role in Mulligans, where he played Nathan Davidson. He also played Kull Warrior in Stargate SG-1 (TV series), John MacLeod in Alice, I think (TV Series), Sean Ellison in Battlestar Galactica (TV Series) and Wraith in R.L. Stine's The Haunting Hour (TV series), among others.
Videos:
4 Comments
:actor, athlete, biceps, Big Arms, canadian, Dan Payne, deep voice, handsome, muscled, perfect chest, shirtless, tall dude
Click For More...
by Ben Daniels (Admin) on Aug.04, 2013, under Hunk Du Jour
Today's hunk is American actor Jesse Eden Metcalfe. He's probably best known for playing the role of John Rowland in Desperate Housewives. Jesse was born in Carmel Valley, California. He has French and Italian blood running in his veins thanks to his father and his mother is of Portuguese descent.
Needless to say, Jesse likes to play sports and anything physical. He played in several basketball leagues while he went to school. In this photo collage I selected mostly his photos where he's training boxing with his coach. There are also several pics from the beach and also a few intimate pics with a girl.
But, even celebrities have their problems, so in March 2007 Jesse was admitted in a drug rehabilitation facility. He said that alcohol was the culprit.
Luckily, that bad episode is over now, and I'm looking forward to seeing his new projects, such as his new role in the new Dallas series.
Jesse Metcalfe is the prototype of a hot straight man that I particularly dig. He's well-built, but not too much. The amount of muscles is just right. He is hairy, particularly his face (beard) and legs, and there is some hairy bush on his chest as well. The tattoo that he has on his left arm looks cool and doesn't distract from his overall massive, muscular physique. Just a perfect manly man's man.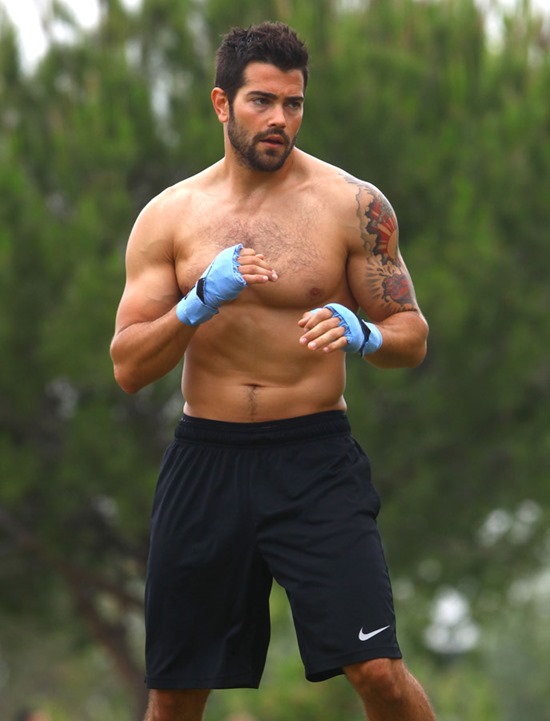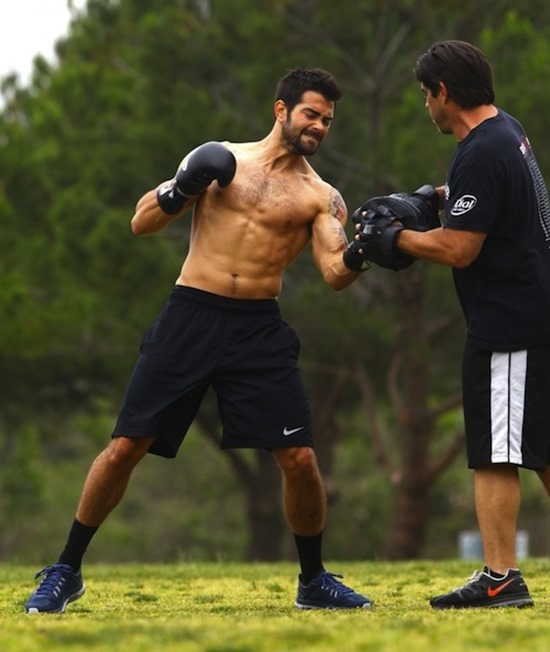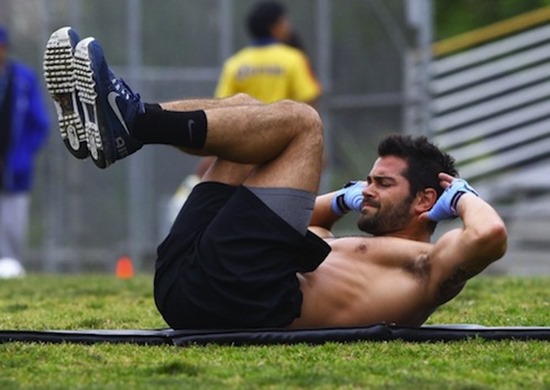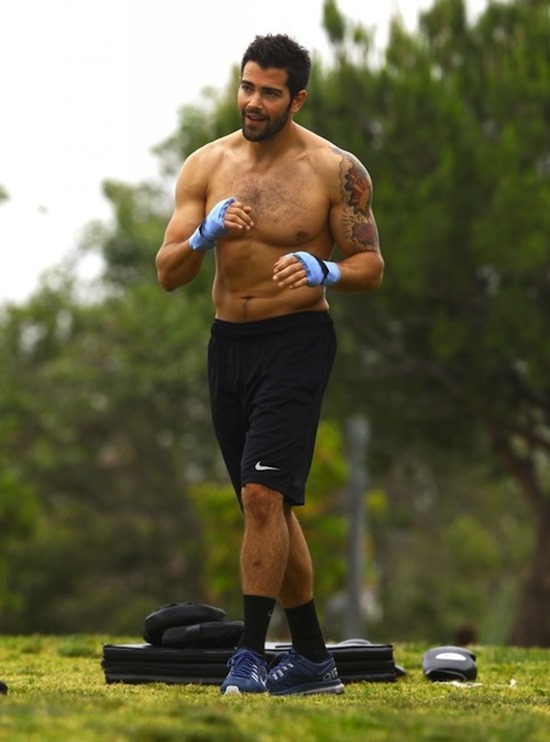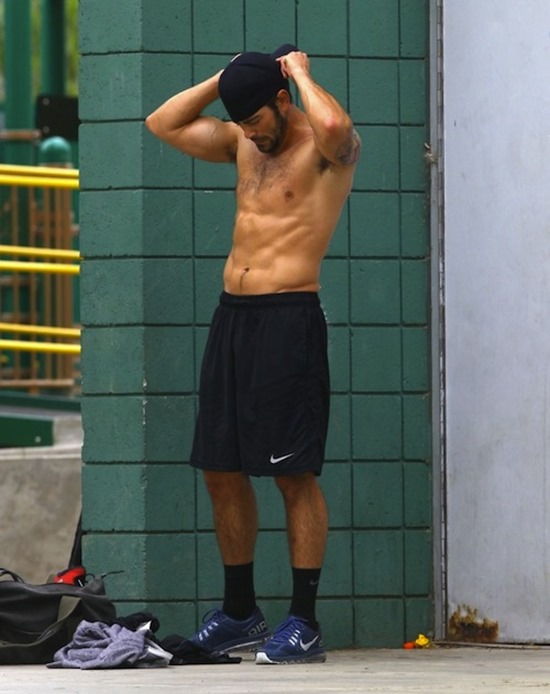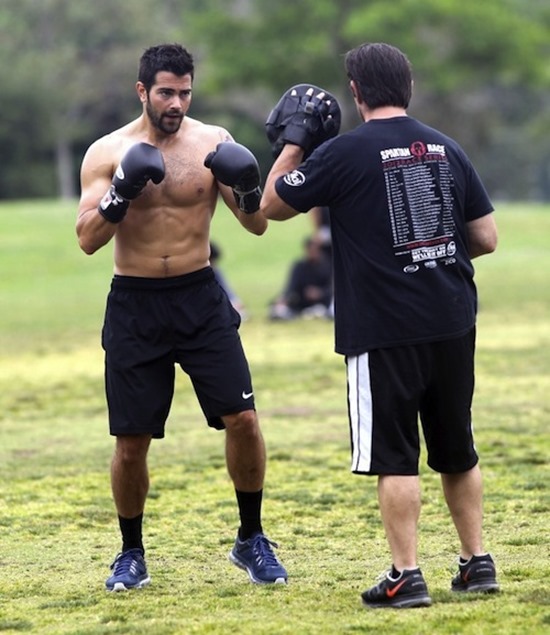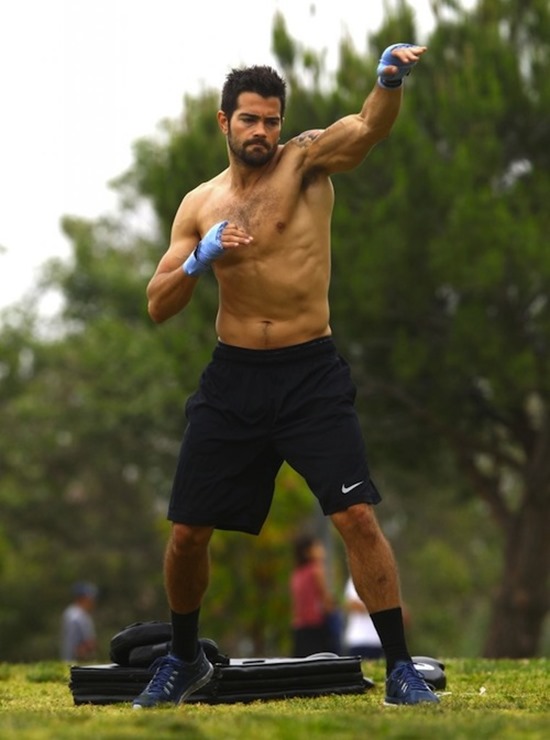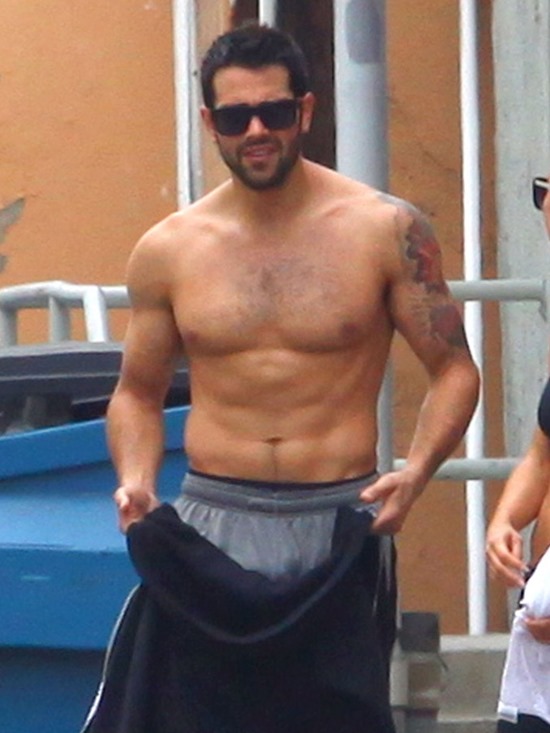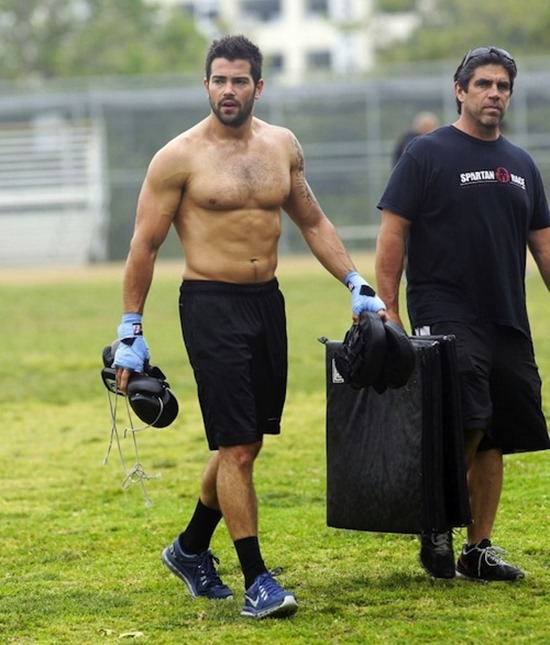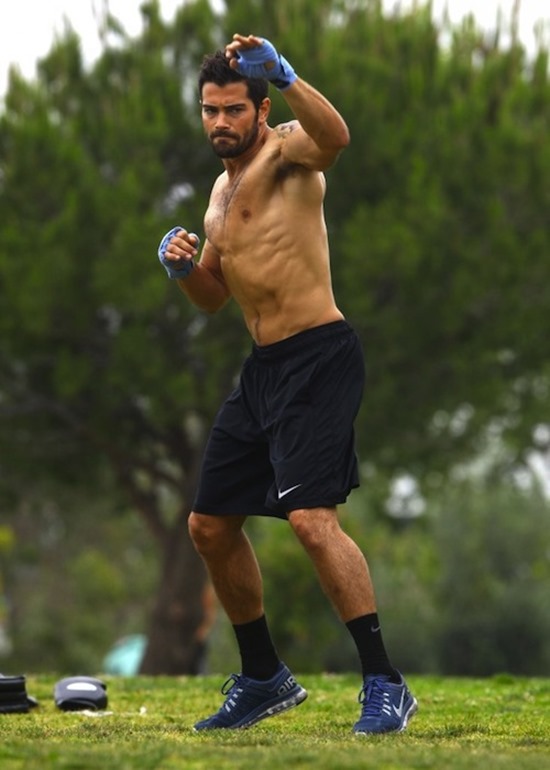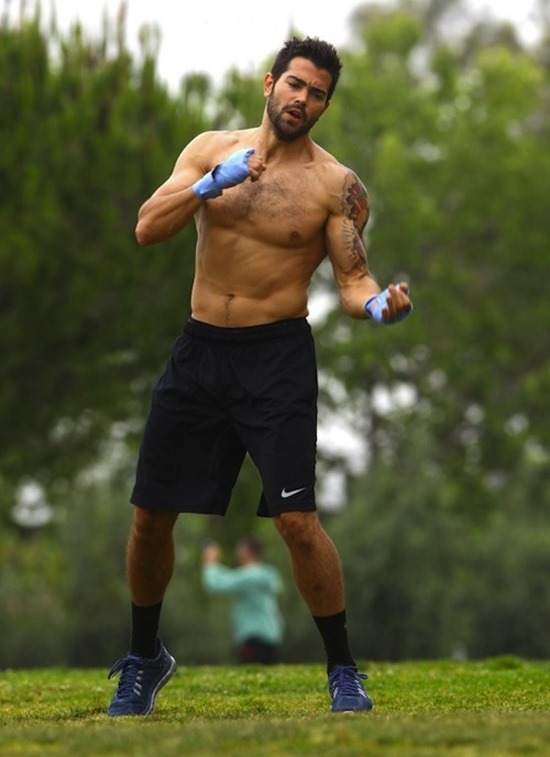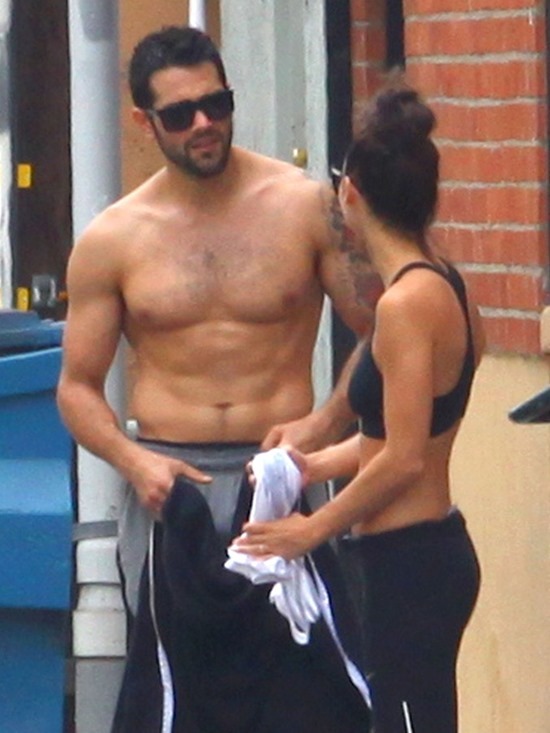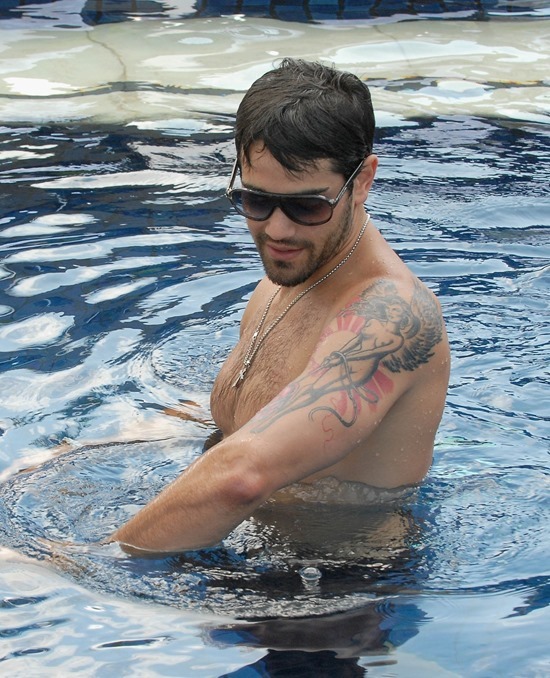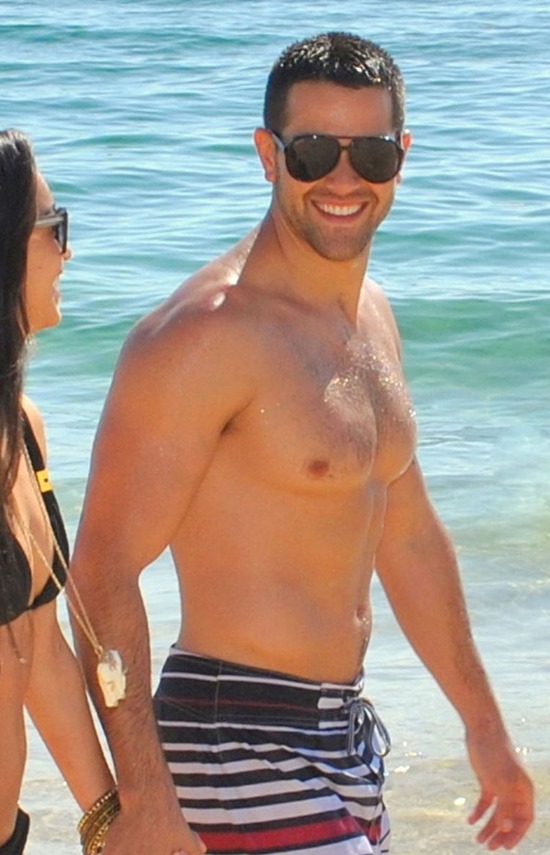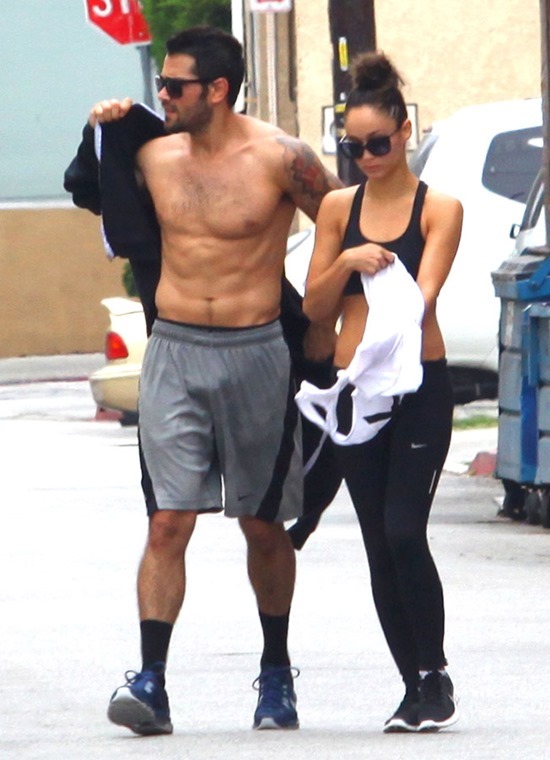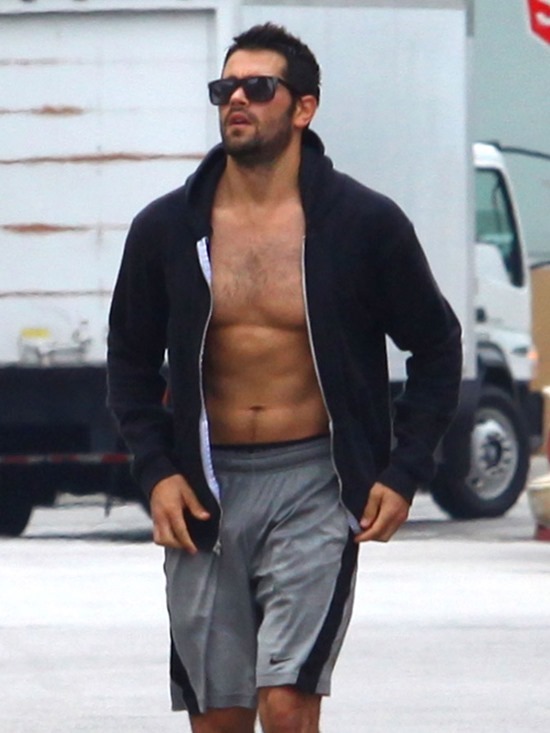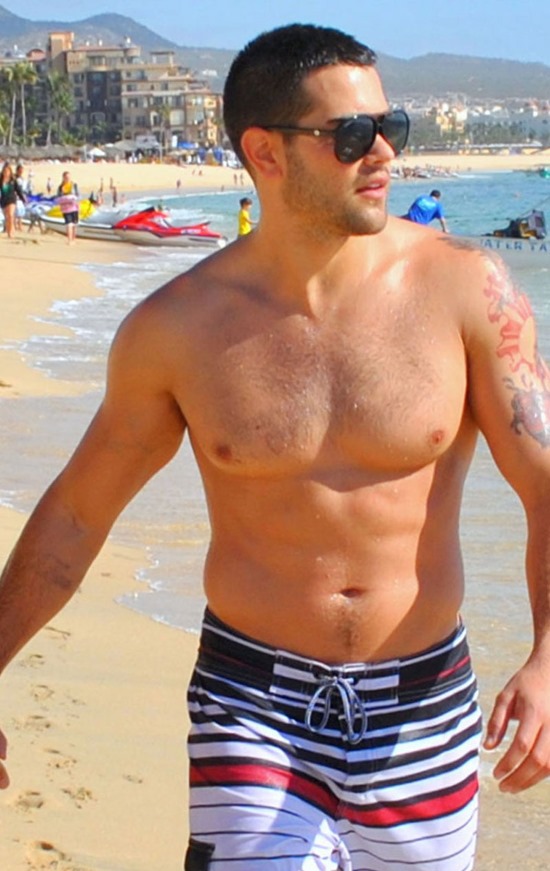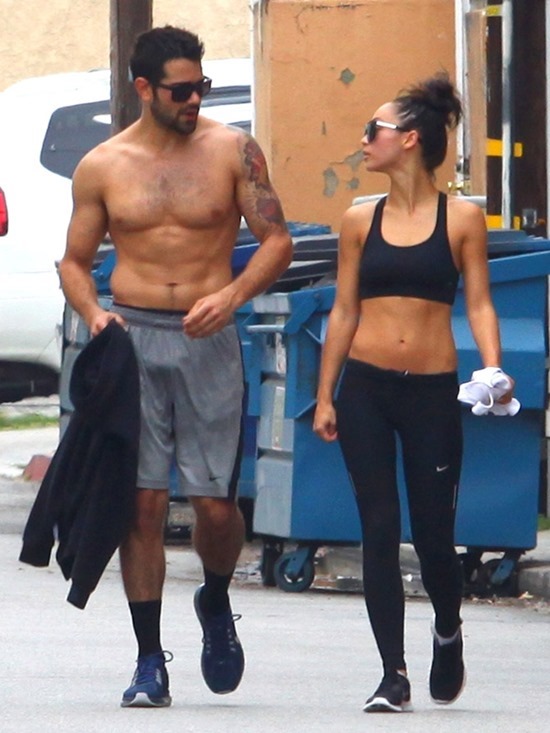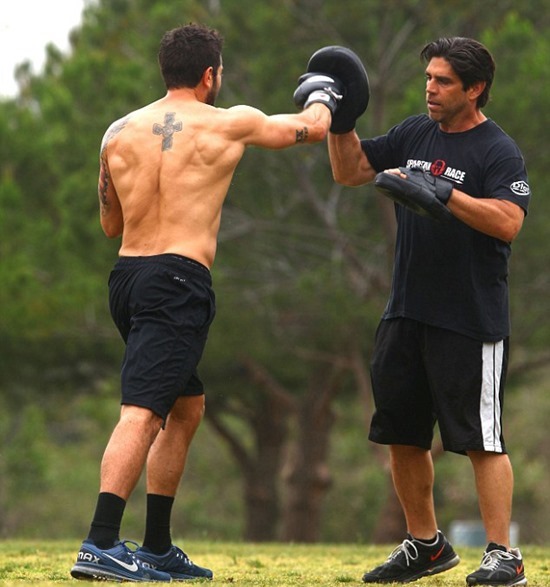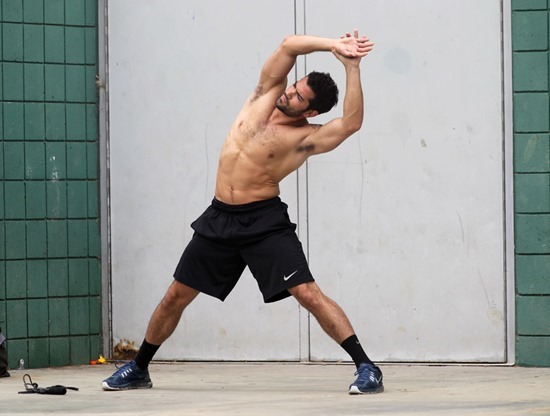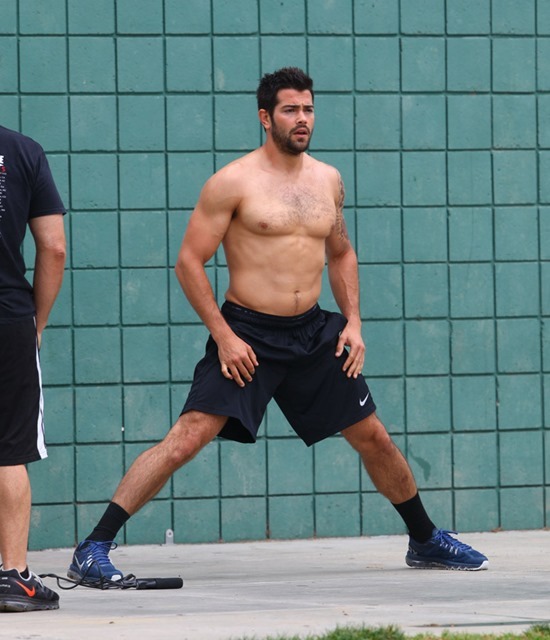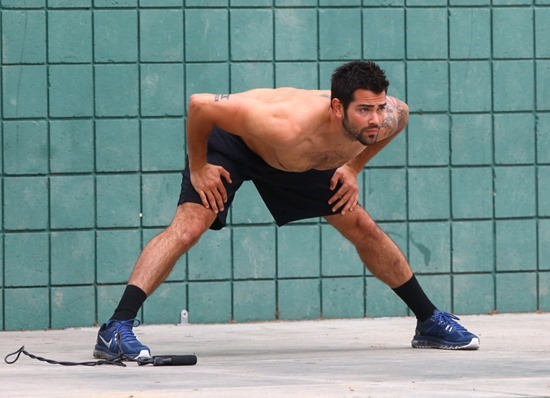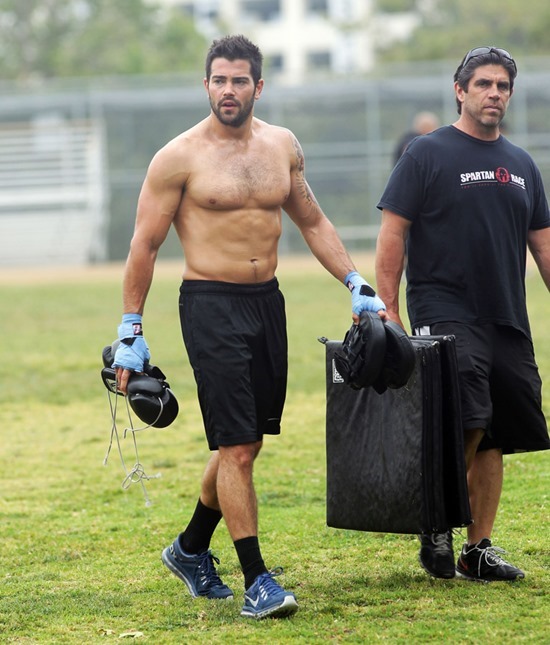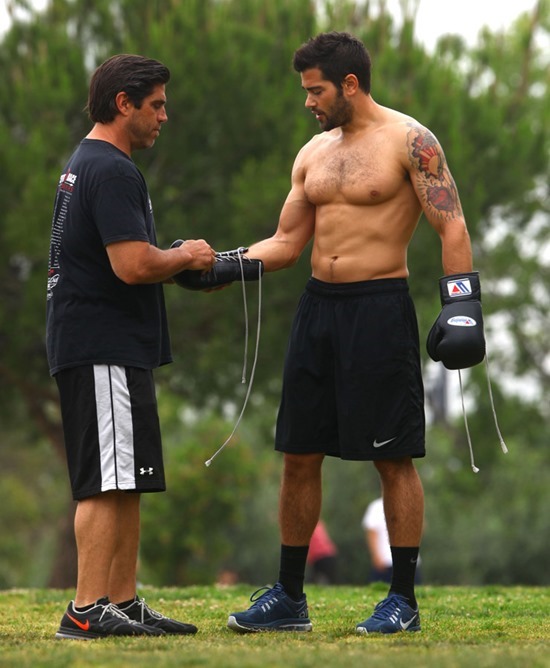 Video:
2 Comments
:actor, beard, Big Arms, boxing, hairy chest, hairy legs, Jesse Metcalfe, man's man, masculine, shirtless, strong body, tattoo, working out
Click For More...