The camera is on from the moment they walk through the door until they leave. ALL of the lads are your typical homophobic sportsman who just wants to fuck chicks. Boxers, footballers, soldiers, rugby players, students - I get to see them all.
The only way to deal with them is to ignore their questions and suspicions and just order them to strip naked. When they're naked they're less likely to argue.
Moments later and it's too late for them to back out as I tell them to part their buttocks and smile for the camera. Straight virgin arseholes displayed for the first time anywhere, and photographed.
Next it's crunch time - I have to check they can get an erection and ejaculate don't I? They have to imagine they are alone and furiously wank while I record their most private moments.
Cameras in their angry faces as they ejaculate. With fresh sperm still shooting out of their rampant dicks I go in for more close-ups and the poor lads aren't allowed to stop until I give them the okay.
Examined closer than any doctor! Every square inch of their most private parts are captured for the first time on camera. Brightly lit examinations of their holes.
100% straight boys made to crawl naked on tabletops in slutty poses. Systematically taken down on camera and made to pose like the biggest boy-sluts begging to be fucked.
If their fathers could see them now! Hairy builders, lorry drivers, doing the most embarrassing thing they will ever do in their lives. An airport strip search would be preferable!
"No one's going to see this, right?"

"Don't worry mate. It's just a test and I'll wipe the tape after"
Always get a naked boy to clean up! Some of these guys spray copious amounts of semen over my office floor. I always get them to clean up their mess before being allowed to put any clothes on. Just a dirty little pleasure of mine.
Dressed like he's come for a job interview

Innocent rosy-cheeked Lewis arrives dressed in his best clothes and his eager young cock already stirring in his trousers. I make the naive straight lad spread his legs in the air and give him a crash course on how to display his untouched hole for inspection.

Naive young hard-body nearly backs out

At only 19, Gerrit thought it would be funny to apply to our ad despite having zero experience. He's like a lot of inexperienced guys, a little bit arrogant and way out of his depth. It was fun humouring him and persuading him to expose his ripe young flesh for my camera and show off his ass.

19 year old innocent told to
display his hole

It's a laugh for this smug little shitbag, but when he's stark bollock naked on the table with his most private parts on full show he stops laughing. The moron will do anything with the promise of bags of money and hot porn girls to screw.

Hunky tough guy gives massive
cum shot!

Derek is all muscle and spunk. You've got to see his hard body pumping in motion, desperate to relieve his massive boner and spray his spunk in front of me.

Teenage pop magazine model... ordered up on the desk to display his young hole!

Stunningly handsome young men like this think they really have to do EVERYTHING the casting director asks them to do. And boy do we capitalise on their naivety - getting him totally nude and exposing every square inch for our cameras before furiously pulling his youthful cock for all he's worth.

Young blonde kick boxer, anyone?

He's deadly, but I make him scared. Watch as I make the smooth innocent lad crawl naked on my table, pulling his VERY muscular butt cheeks apart so I can film his sweet and oh-so-tight little fuckhole. Then have him shoot hot sperm for me.
International Waterpolo Champion

Seen the size of him? Would YOU order this massive bonehead to push his ass cheeks apart - and then push your camera right up next to his SCORCHING hot hole? Better still, have him pull his thick heavy cock right in front of your face!

I've caught a scally for you

Snared a genuine scally cunt for you. Watch this toe-rag ordered to strip naked and have his private parts examined, including a very intimate and humiliating arsehole inspection. Then his erection and propellant ejaculation are tested.

Professional Rugby League player!

Forget watching hours upon hours of sports on TV just for the merest glimpse of jockstrap. I've captured a 100% Professional rugby league player for you. Totally naked, hole examined with my lens just millimetres away. Shooting great gobs of hot man-juice across my carpet!

18 year old schoolboys will do anything for pennies

Spin them the right line and they can't get their pants off quickly enough! I'll tell them any shit to get my hands on their untouched holes. Even brothers like these two!

Muscleboys just beg to be looked at don't they?

These tough guys make heads turn and jaws drop wherever they go because of their bulging muscles. It's fantastic making them peel their clothes off a layer at a time reveal their bulging parts in all their splendour. These dim-witted guys are pumped up with energy and always eager to unload their balls!

Hot labourers ordered to spread their cheeks

These handsome lunkheads look pissed off when ordered to show their arseholes. They know full well that dirty men like me will get off on imagining fucking the living daylights out of them. But if they refuse to show it they are thrown out the door with no chance of becoming a porn star. That's the way it is.

Michael, an Australian Rules Footballer

Once you've seen an Australian Rules footballer you'll know there's nothing better. It's like they're made to be lusted over. Muscular all over, yes, but devastatingly handsome with it. Now we get to see them the way they should be... covered in come like this one!

Perfect physical specimens

These guys work hard in the gym and keep their bodies in peak physical condition. The returns for maintaining strict regimes are very visible. The most fantastic bodies and explosive male orgasms. Once these disciplined men start gushing there is NO stopping them. A wonder to behold.

Massive black bodybuilder

Do you reckon this one would rip my head off and shit in the hole if he knew where his pictures and video have ended up?!

Leon is a 26 year old heterosexual electrician. Doesn't stop us getting that massive butt apart for an extensive probing of his tight little hole and enjoy close-ups of his throbbing boner as he abuses himself for us.

Thumbs up for spraying their cum

Can you believe these big straight bozos are actually proud of ejaculating for me? After emptying their balls they think they are on the fast track to becoming a massive porn star! They have no idea we're going to jerk off watching their spread arseholes and hard dicks, but they can't complain now can they?!

Young fitness instructors measured and weighed

We record the size, dimension and weight of these fine physical specimens for our records. The lads naively permit us access to their naked bodies so that we can examine them closer than any doctor would.

Poorly paid soldiers and marines exploited

A casting director really can persuade naive straight boys to do ANYTHING!

Real life marines, soldiers, airforce pilots and navy

The fittest fighting men examined in breathtaking detail. Better than any army physical.

Muscular clean-cut rugby union champ

Once I clapped eyes on this young stud's peachy round buttocks I knew it would a crime not to part them. Watch him use those masculine forearms to pull his meaty cheeks apart. I love to imagine him with his tight shorts bent right over on the field, and here we have the sucker stark bollock naked.

Ruddy faced 'choirboy'

Don't worry, this cherub is over 18. But who would've thought I could talk all his clothes off him and get him to furiously pull his rock hard dick and make those young full balls bounce on camera!.

Tattooed hetero hardman covered in come

This is the kind of mean-looking muscular stud who would normally punch my lights out if he caught me eyeing up his bulge. Yet I got this massive muscled bloke covered in sexy tats to stand over me while ejaculating!

Rugby players covered in cum

I couldn't believe my luck when I got my hands on Adam, a 21 yr old professional Australian Rugby League player. These guys are built like brick shit houses and have arses to die for. I got him to spread his butt like a good little straight boyslut and what a hot hole he has.

20 year old student. Cute body, lovely cock

Gary has such a tight fit body and an irresistible cock. Perfect for popping in your mouth. It was a joy to take a good look at his hole and then have him wank off for me. Great to bring an arrogant student down to size too.

Full-on straight boyhole display

There is nothing better than getting a gorgeous straight boy, for the first time in their lives, to display his most private hole. There's no messing around. They have to spread ass on hands and knees, then on their backs AND smile like they're enjoying it. Just like David here.

Keiron, a VERY mean professional rugby star from New Zealand

Even top sportsmen could do with some extra cash. That's how I get tough rugby players like this to degrade themselves so blatantly for the camera. A few years ago I couldn't have dreamt of seeing guys like this even shirtless and now look what I'm getting them to do.

Dean, 20 year old student

Not only is he yet another one to add to my list of rugby conquests, this young pup has only just started University. He has just escaped from his parents and here I am taking full advantage of him!

Fitness magazine cover model

Think those muscular grinning guys on the covers of fitness magazines don't really exist? I thought that too until I met Harleigh. I'd actually seen his photo on the news stand and then in he walks! What a triumph to get this one stark naked, on video, masturbating for our entertainment.

The Olympic Athlete

Just when I thought it simply couldn't get any better I snare a genuine Olympic athlete. Seems that most get paid a pittance and that's where I try to help out. Help them out of their tracksuits I mean. If you've ever wondered what these boys look like naked and on full display then this is for you. I think we can see that perfectly trained buttocks part very nicely indeed. He has very well trained cock and balls too I promise you.

Another excellent pair of thighs

I'd seriously be in fear of my throat if I tried to suck on this big lad's massive dong. It's almost permanently hard and very thick - just like it's owner. You see, he said he could never do anything gay...and then proceeded to spread his great big buttocks for me like the town whore!


WEBMASTERS' AFFILIATE PROGRAM



www.cashkaboom.net

18 U.S.C. 2257 Record - Keeping Requirements Compliance Statement

We are concerned about the possibility of minors gaining access to this site.
To learn how you can lock out this and other adult sites, please follow any of the following links:
Net Nanny | Cyber Patrol | CYBERsitter | SafeSurf


Privacy and Cookies Information
Terms and Conditions

Website and Billing Contact details
(webmaster@thecastingroom.net, livesupport@verotel.com)
O & C Entertainment (Ground Floor East, 30-40 Eastcheap, London, UK, EC3M 1HD)

For EPOCH Billing Inquiries, or to cancel your membership,
please visit https://epoch.com/billingsupport, our authorized sales agent.


Billing Support

Please visit our authorized sales agent
THECASTINGROOM.NET is edited by: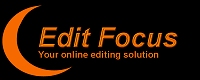 -