by Ben Daniels (Admin) on Nov.12, 2009, under New York Straight Men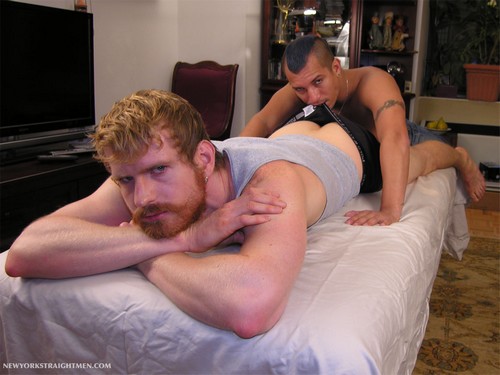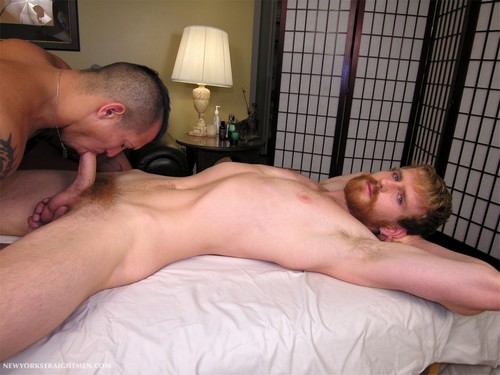 In response to the massive amount of emails we received asking for more Josh, we asked the Ginger Haired Giant if he would like to come back. He agreed on the condition that he gets Sergio again.
Josh had a reason behind his request, he wanted to have Sergio submissively service him. That is just what happened, Josh got comfortable then had Sergio start licking his asshole to start. Josh feels that in order for a guy to suck …
Click Here to Read This Entire Post...