Tag: paddle
by Ben Daniels (Admin) on Apr.01, 2013, under BreederFuckers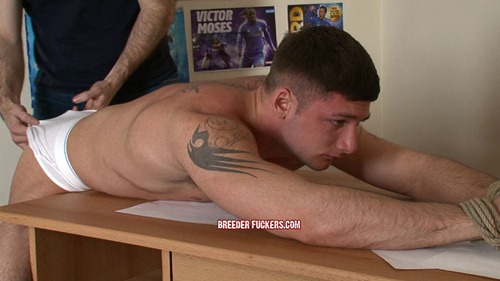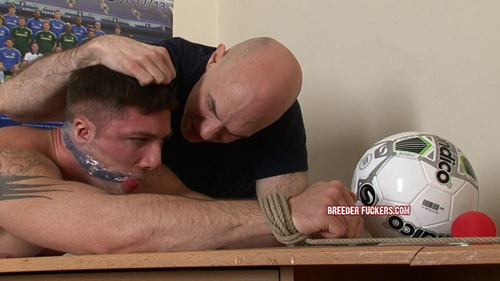 Vincent is a college boy and belongs to that type of problem-makers, thugs… you know them. He behaved like a jerk and wise guy, and now has to pay the price by submitting himself to a more manly Master.
Vincent still shouts various curses and filthy words at his tormentor, but Master is unmoved. The master ties him up and gags him. Whenever Vincent refuses to suck his masters' cock, his ass gets severely punished…
Click Here to See More Pictures in this Post...
by Ben Daniels (Admin) on Mar.23, 2012, under Brutal Tops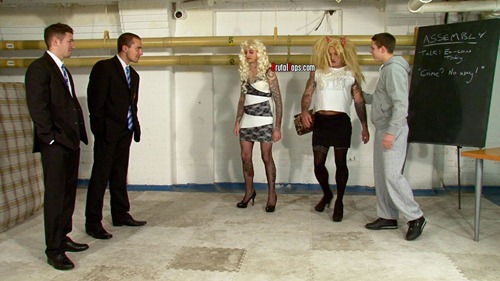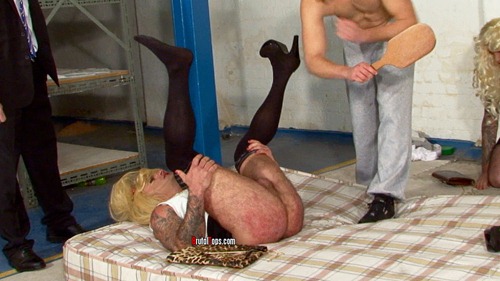 Ex-Conman Toby is giving a lecture before the school assembly. The topic is "How a Top in prison has to take everything he wants, when he wants it."
When there are no women around you can use your cellmate as a fuck toy. Put a wig on them and imagine they're real women. Master Guy is sporting his big hard cock and suddenly shoves it into the slut's stomach, then fucks the sub doggy style. In the meantime Master Toby commands…
Click Here to See More Pictures in this Post...