Writing about Machofucker's updates is always a pleasure. Their tops are always very hung straight men who enjoy showing off what they've got and plowing their enormous tools into asses of the cock-hungry bottom boys who can never get enough of hard cock up their arse.
Today I will show you three updates. The first one is a new addition to Machofucker's stable of masculine men: German pornstar Nils Jacobson. Unlike most other fuckers on that site, Nils like to fuck ass as much as he loves to get his own beautiful butthole ass-pounded. In his debut video here, Nils slams his amazing huge sword into Ben's muscular butt. This video is not to be missed for all of us who like to enjoy skillful mutual ass-eating and merciless ass-fucking.
German Top Nils Jacobson Fucks Ben
Preview video: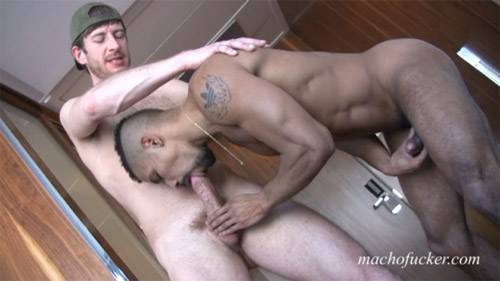 Click here to watch this entire video on Machofucker in HD quality!
Next I will show you an awesome threesome, with the ever-horny and masculine Russian stud Pavel and his buddy from the Czech Republic Young Gun. These two motherfuckers take one eager Euro boy and fuck him extremely hard and of course raw. First Pavel makes sure that the bottom pussy-boy's ass is stretched enough by fucking him with his humongous cock for some time, then Young Gun joins them and the two mean top fuckers have their way with this lucky Euro whorish boy.
Pavel and Young Gun Do Slutty Euro Boy
Preview video: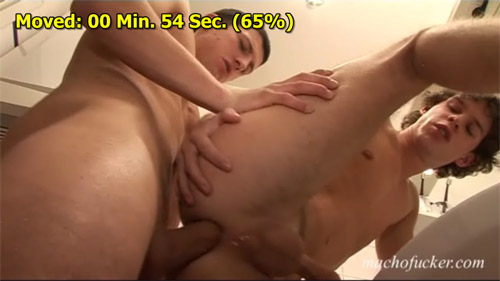 Click here to watch their whole movie in HD quality at Machofucker!
And finally we have an awesome threesome. First the new Russian stud Pavel ravages a slutty European boy's tight, eager pussy-ass. Pavel is so aggressive and horny that he treats this bottom boy as he would treat some cheap whore. The only important thing is that he empties his big balls and proves once again that he's such a great macho man. Soon enough though an Italian stud Oscar joins them and the both straight men fuck this lucky Euro pussy-boy like there's no tomorrow. The bottom boy said he couldn't walk straight for the next several days!
Pavel and Oscar Ravage Slutty Euro Boy's Ass
Preview video: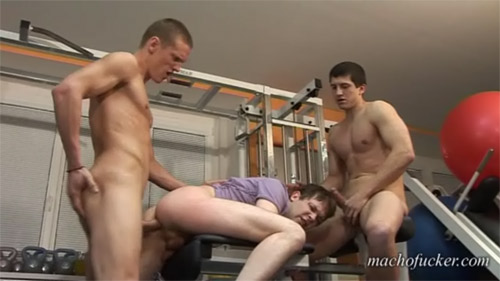 Click here to watch all these 3 movies as well as 170 of other superhot bareback, aggressive fucking movies at Machofucker!
Machofucker is an excellent and refreshing gay hardcore site with tons of extremely hung and aggressive tops and cum and cock hungry bottoms. The action is always bareback mind you, and the tops almost always cum either inside the bottom's ass or in their mouth. Most of the tops are straight (and even married) men who treat these bottom boys like they'd treat real pussy. Tops are rough fuckers, bottom guys are pure fuck meat. There is no script and no fake sounds or dialogue, just hard and raw fucking. The picture quality is very good and the camera angles are also pretty good and innovative.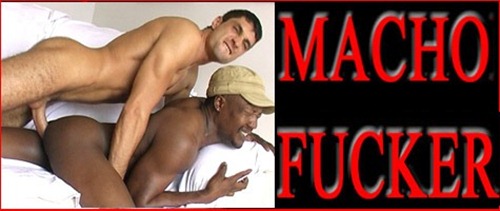 ---