by Ben Daniels (Admin) on Jul.24, 2012, under Boyfriend Nudes
It's that time of the month when we look at the amateur pics and videos that are made by the amateur guys themselves, usually with their cell phone. They typically shoot themselves to show off to their girlfriends, and then forget about those pics… well, thanks to the Internet we can enjoy their muscled bodies and appreciate their cockiness and manliness.
Not to mention the fact that many of these guys sport some of the biggest and fattest schlongs I've seen in a while (and I see lots of them). I'm pretty sure you're gonna spend some nice, quality jerkoff time with these guys.
The cock pics are mixed in with the regular pics of guys in no particular order…
If you love videos and pictures of truly amateur men (taken by themselves in their home), thenBoyfriend Nudes is the site for you.
If you wanna enjoy thousands of pics & videos of gorgeous genuine amateur dudes, check out Boyfriend Nudes!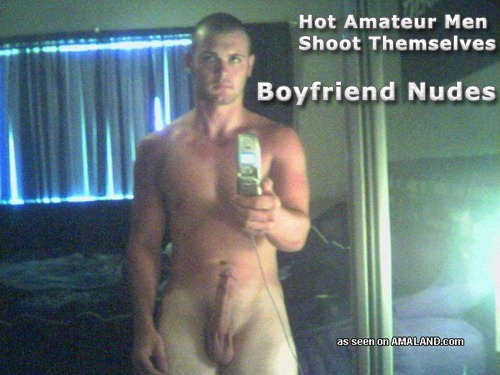 :amateur guys, Cocky, huge cock, hung, Iphone, mobile phones, muscled, photos for girlfriends, self-made pictures, showing off, straight guys, Webcam