by Ben Daniels (Admin) on Jun.05, 2019, under Bentley Race
This photoshoot was made about two months ago, but due to some unplanned time constraints I didn't feature it on my blog here. It's time to rectify that oversight!
Marty Trifon has become a regular model for Bentley Race. Ben from that site says that he can never know if a new guy is going to become a regular or appear only once. But he's definitely happy that Marti always wants to come back for more, and applies for a shoot whenever Ben travels to Europe, where he lives.
This hot muscled German dude is very handsome and his body is now seriously ripped. Despite his rugged appearance, Marti is a genuinely sweet guy with a charming personality. This particular photoshoot was made in a hotel room. But then they wanted to shoot some more, so Ben made a hot video where he sucks Marti's dick until he cums!
Marti is very happy with the attention he got from the Bentleyrace members and loves to show off his assets for the camera. Ben says that it was a joy to suck Marti's big cock. This was Marti's 3rd shoot for his site and we expect more to come soon!
Click here to watch his entire video in HD quality at BentleyRace!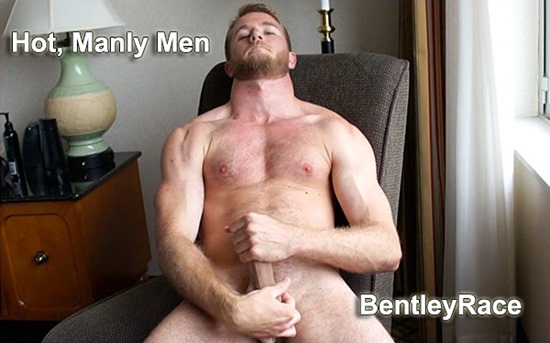 :Baseball cap, beard, blowjob, flexing muscles, hairy chest, handsome, Marti Trifon, muscled, nude male studs, ripped, Serviced, tattoos