Tag: Timmy
by Ben Daniels (Admin) on Nov.04, 2017, under New York Straight Men
Here's yet another "blast from the past", i.e. one of the classic NYSM blowjob videos with their genuine straight guys and their "resident" cocksuckers. This time round we will get to know Billy a little better!
Billy is a grad student at NYU Film School and, in order to make ends meet, he works in one of the Coffee Shops in East Village.
Billy says that his girlfriend has an unusual fantasy about him, in which she likes to imagine him getting a passionate blowjob from another guy. So Billy thought it would be a great idea to make this video and give it to her as a birthday present! Billy says his girlfriend is bisexual and definitely loves to see a guy getting his cock blown by another dude. Luckily for her (and for Billy), NYSM had just what they needed and wanted – a champion cocksucker called Timmy!
Billy says that he had had one blowjob from a guy, from his mate who came out at that time and had a crush on him. He says it was good, better than the blowjobs he used to receive from his girls at the time. He adds that guys certainly can suck cock better.
So, what Billy's girlfriend would see from this video generally boils down to the fact that Timmy just couldn't get enough of her boyfriend's beautiful stiff cock. Timmy also licked Billy's balls and gave his hairy ass a proper rimjob as well. She would also see how Timmy was greedy to milk those balls full of cum and eventually got rewarded with a great big cumshot – several big streams of jizz splattered all over his face. Naturally, he had to clean Billy's cockhead to make it squeaky clean.
Make sure to watch our Extended Preview video below, it shows quite a bit…
Extended Preview Video:
Click here to watch their entire video in HD quality at New York Straight Men!
New York Straight Men is the world's biggest collection of straight men getting their blowjobs from gay dudes! These men are usually truly straight but they love getting head from a gay guy because it feels so much better than whatever their girlfriends can do. These men are not the Hollywood type cuties, they are Real Men!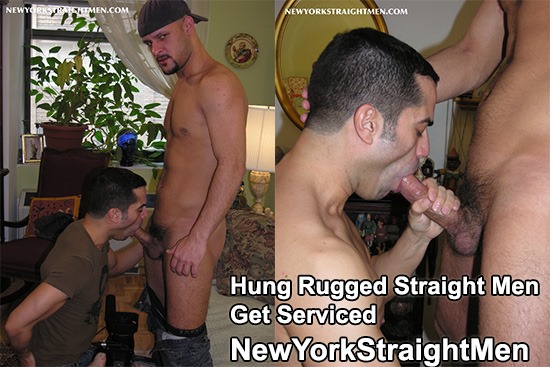 Leave a Comment
:big cumshot, big dick, Billy, blast from the past, blowjob, cocksucker, hairy chest, hairy legs, Serviced, stiff cock, straight men, stubble, Timmy
Click For More...
by Ben Daniels (Admin) on Jun.02, 2013, under HardBritLads
Well, who doesn't like to see a big cock? Not many hands were raised that I can see. I thought so, and just because of that I'm giving you tall, dark, and sexy dude Timmy.
Timmy takes off his clothes so that he remains in his soccer shorts and socks. His cock spontaneously grows hard and he begins to fondle it, jerk it slowly. He removes also his t-shirt and we can now enjoy in his smooth, fit, and defined body. He twitches his nipples for a bit, then continues to rub his hardened cock through his soccer shorts.
His bulge is now quite prominent and, since there's no underwear, you can actually see the details of his cock through his shorts. He gives it a good stroking and there's some hot precum oozing out of his cockhead. He takes the precum and rubs it into his cockhead. Timmy loses his shorts and now he's only wearing the soccer socks, his cock is free to point to the sky.
Then the cameraman takes a different, low angle and now we can see his cock in all its long glory. Tommy massages it slowly and then he continues to squeeze his nipples. We can still look at his massive hard manmeat which is rock solid.
Timmy goes on the sofa and grabs his dick. He continues slowly to pump it, sliding the foreskin up and down and the cameraman is also taking some great shots here. Then he gives us some nice view of his hole by spreading his ass cheeks apart.
He fingers his hole a bit, then pushes his cock between his legs, that was an amazing scene.
Timmy returns to the jerking off and increases the pace. We can see that his muscles are getting all tightened a bit and he gives his cock some more final pumping. Next moment he is shooting hot jizz all over his chest in big squirts.
Preview video:

[jwplayer config="firstplayer" file="http://www.roughstraightmen.com/wp-content/videos/timmy_jo.mp4″ image="http://www.roughstraightmen.com/wp-content/videos/timmy_jo.jpg" html5_file="http://www.roughstraightmen.com/wp-content/videos/timmy_jo.mp4″]
Click here to watch their entire video in perfect HD quality at
Hard Brit Lads!
Hard Brit Lads is a relatively new porn site that features only the most masculine and well-built straight and bisexual guys showing off and fucking the shit out of each other. The videos are well-made and shot in HD. Don't miss out lots of amazing, manly men!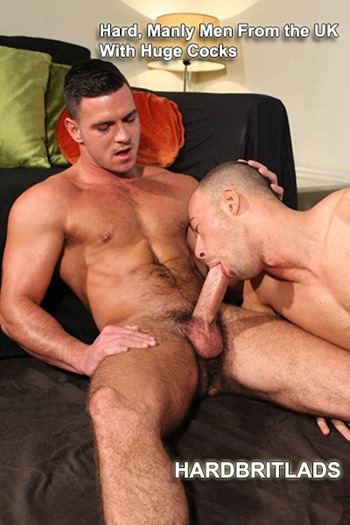 Leave a Comment
:cumshot, fit body, huge cock, jerking off, soccer kit, Timmy
Click For More...