by Ben Daniels (Admin) on Jun.25, 2019, under Bentley Race
The schedule for this shoot was tight, and Ben from Bentleyrace was concerned that the photos might turn out to be too dark, but they turned out great! He says it's always a joy to work with Sarpa Van Rider. Like we said in the previous post about Sarpa, he started shooting with Ben some 5 years ago when he was 20 (check out his first photoshoot from 2015 here and his more recent shoot from this year here).
Obviously, he looks now better than ever, and his body is super fit and muscular. He also grew some beard and has a bit of sexy chest hair. He arrived in his skimpy speedos and him and Ben had a fun time shooting simple scenes in the bubble bath!
Of course, Sarpa is one horny dude and his cock sprang to life in no time, which you can see in detail in the video at the site. Hopefully we'll be seeing a lot more of this horny handsome guy pretty soon.
Click here to watch his entire video in HD quality at BentleyRace!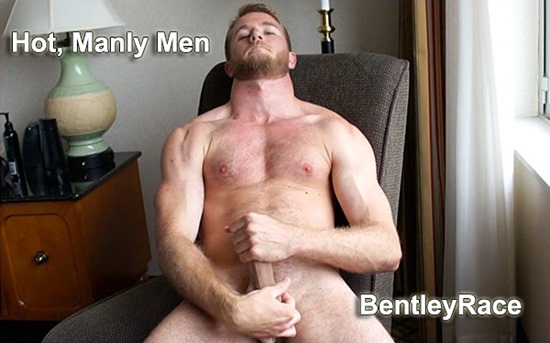 :bathroom scene, beard, Big Arms, big dicks, Big feet, blue eyes, bubble bath, jerking off, muscled, ripped, Sarpa Van Rider, smile, tattoos, tradesman