Dax and Nikko met at the gym, and Nikko immediately noticed that Dax would be a great candidate for porn. Plus, as we all know, straight guys are always on the lookout for new ways to earn some easy cash… Dax told Nikko that he would be down for just about anything as long as they could earn a lot of money.
Inspired by Dax's cockiness, and wanting to poke a few jokes at his new buddy, Nikko thought that a hazing ritual with a few surprises thrown here and there would teach him to keep his ego in check. Nikko straps Dax to a chair and then puts a blindfold over his eyes. He then plays with Dax's nipples and then switches to his thick cock.
Nikko begins by giving Dax a regular handjob, and Dax seems to appreciate it… he gets hard easily and we can see he's enjoying the ride. But then Nikko began to suck Dax's cock, which made Dax a little nervous and freaked him out a bit. However, Nikko is always cool and this helped chill Dax up and kept him relaxed. Dax's cock reacts very well to Nikko's servicing and after some time we can see that Dax is breathing heavily, which is soon followed by Dax's nice big cumshot!
Preview video: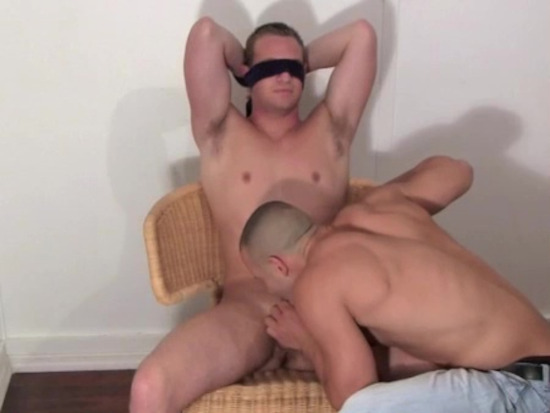 Click here to watch his entire video in perfect HD quality at Straight Fraternity!
Straight Fraternity is a great site that features hot and horny straight amateur guys. The guys here are funny, cool, and entertaining… and of course hot as hell… I'm sure you'll enjoy watching their antics! The site authors really love to show cumshots and if you're a cum lover, you will like this site.