When you put two inexperienced straight boys together and tell them to teabag each other, what do you get? Not the professionally made porn, that's for sure. But these guys have their charm, too.
So we continue our adventures with Dax and Leon where we left off last time. If they seemed awkward then, it's gonna seem much more awkward now, I can tell you that!
I'd say they are both truly straight and they don't get easily turned on by another guy, which makes things even more interesting to watch.
Today it's Leon's time to get off. But first I tell them to tea-bag each other, which they accept gruntingly. It's certainly a new experience for them both. First Leon is tea-bagged by Dax. Leon licks his balls unwillingly and Dax pushes them into Leon's face out of spite.
Next, Leon wants to give the same treatment to Dax and shoves his balls into Dax's mouth. Leon's balls are a bit sensitive.
After that, we focus on Leon's cumming. There was one little secret I kept for this shoot, which is that Leon really loves to have his nipples played with. So while Dax was wanking Leon's dick, I licked and slobbered on Leon's nips until he shot a really big load!
All's well that ends well!
Short preview video: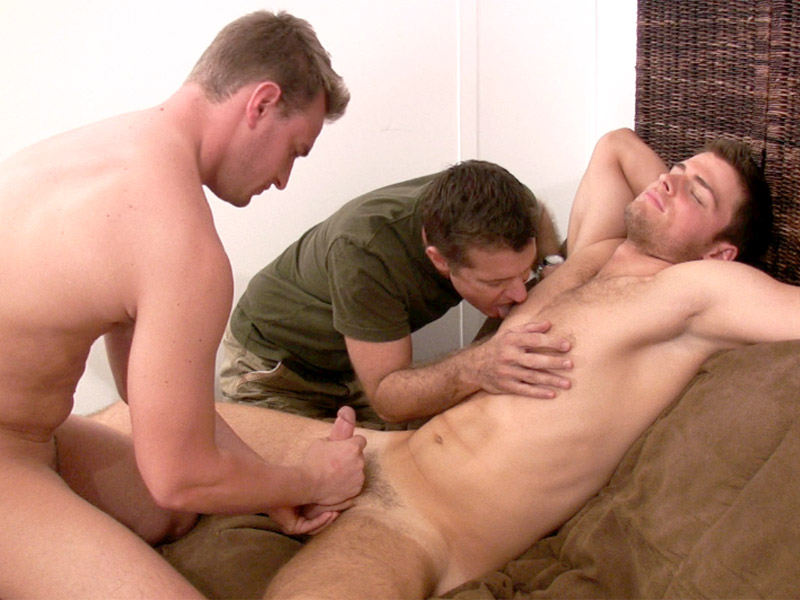 Click here to watch their entire video in perfect HD quality at
Straight Fraternity!
Straight Fraternity is a great site that features hot and horny amateur straight guys. Most of the guys here are funny, cool, and entertaining… and of course hot as hell… I'm sure you'll enjoy watching their antics! The site authors really love to show cumshots and if you're a cum lover, you will like this site.