Luke is a hot 23-year-old dude who comes from Perth, Australia. He works as a personal trainer and is an avid AFL football player, as well. Luke has a very handsome face, complete with sapphire blue eyes and a great smile. He comes across as a little bit shy and quietly-spoken, but he's also pretty confident about his body and personality.
Luke is an outdoor-type of person, and he's always been more inclined to spend time outside playing various sports. He also enjoys to spend weekends with his mates doing lifesaving and going to Rotto. And on Sundays it's usually the Cott session…
Luke is 185 cm (6'1") tall, and he weighs in at about 95 kg (216 lbs). He also told us that his horoscope sign is Pisces. We hope you'll enjoy Luke's first appearance and his hot jerkoff session!
Preview video: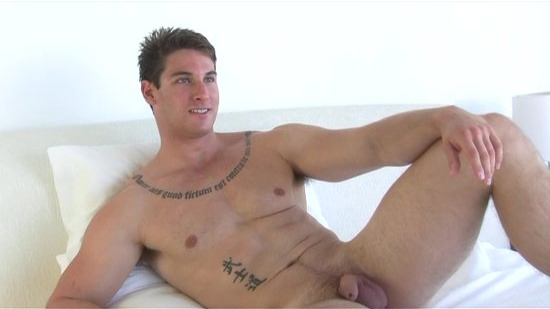 Click here to watch or download his entire videos in HD quality at ALL AUSTRALIAN BOYS.