Today we're going to spend some time and take a closer look at four hot straight English lads from England: Callum Jones, Cameron Donald, Dominic Moore, and Logan Brown.
First we have Callum Jones. He has blond hair, great smile and a really hot, muscular body! Callum says he is very serious about working out in the gym, and he is always in the mood to show them off for his fans. Callum is a very relaxed dude, easy going and his smile will definitely disarm anyone. His personality shines on all that are around him.
Callum flexes his powerful muscles, and poses for the camera with quite a bit of satisfaction! We think he enjoys a little bit of the exhibitionism in all of this. And when he takes off all his clothes, wow! That soft uncut cock hangs pretty low and his big balls dangle in all directions as he moves! After some time spent in stroking his cock, his cock becomes fully erect and then Callum starts demonstrating how he works out, doing exercises and shows us his blond fuzzy asshole!
His cock still hard, he kicks back on the leather chair and strokes his cock pretty fast until he shoots a big load of warm jizz all over himself! He proceeds to go to the shower, and we're treated to a nice shower session!
*****
Cameron Donald is back to show us some more of those amazing big muscles and his hairy masculine body. This time round he comes with a full manly beard, for an additional masculine oomph! He starts off by demonstrating his workout routines, flexing his muscles and getting pumped up! He then proceeds to do some jumping jacks, and then it's time for a little break while he removes his underwear to examine his hot hairy bush, and of course that huge uncut cock!
Cameron then does some more jumping jacks, and by golly – check out how his balls are dangling in all directions! Those jumping jacks have also made him horny and his cock is now at a solid semi-hard phase. He goes back to the leather chair and starts jerking off until he's achieved a very hard, throbbing erection. It's time for another short workout session. You gotta love seeing a man with a full erection doing jumping jacks!!! He spreads his ass cheeks to reveal his hot hairy hole. Then he goes on to stroke his cock vigorously until he shoots a nice load all over the place!
*****
Dominic Moore and Logan Brown had already had one mutual shoot and they enjoyed it immensely. So they decided to repeat the experience once more, and to continue to explore their sexuality. The plan for today included lots of wanking together and sucking each other off! During their first encounter, Logan was still a newbie, but now he's more proficient! Logan's body is strong, with plenty of beefy muscles. On the other hand, Dominic is more of a lean type of guy, but still quite well-defined.
The two lads had some real chemistry and were all in smiles, feeling cozy and at ease with each other. Their cocks got hard pretty quickly, too! Both guys are very well-endowed in the cock department – check that out! They also didn't mind showing off their virginal assholes. Dominic is the first to swallow Logan's cock, and Logan seems to have appreciated the blowjob. Logan then returns the favor. The guys get comfortable on the bed and stroke their big cocks until they shoot their loads. Even the director (Nick) joins them at one point to offer his helping hand!
Callum Jones
Cameron Donald
Dominic Moore & Logan Brown
Preview videos: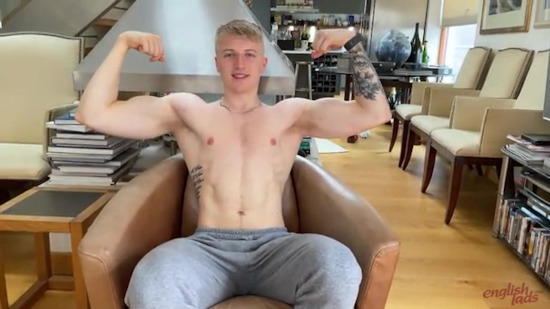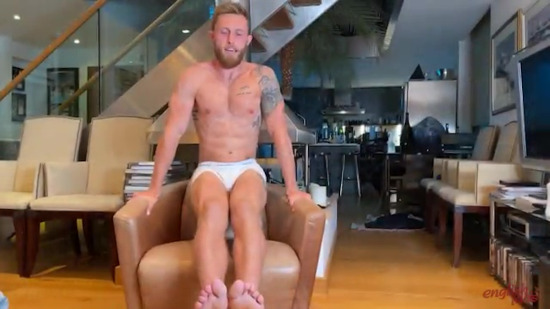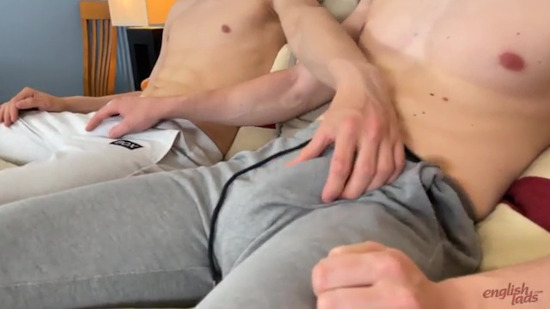 Click here to download their entire videos in perfect HD quality at EnglishLads!
English Lads is a fantastic site with loads of very manly, straight lads from England who love to show off and jerk off for the camera.  The guys that appear here are usually not found on any other site, so the content is quite exclusive. All movies are in HD quality.