Darenger McCarthy works as a professional massage therapist. However, when the client is right and he's in the mood, Darenger will also do some extra sex work for that client on the side. Collin Lust is a big fan of Darenger's work and wants to learn the tools of the trade from him. Collin thinks it's always the best choice to try to learn from the very best experts in any field, so he applied for the tuition.
And while Collin's body is still far from being on the same level as Darenger's, he wants to learn from the best. Darenger is pleased with Collin's enthusiasm and will gladly teach him everything he knows, one step at a time. Darenger's lessons and tutorials are pretty exhaustive, though, and sometimes require total commitment from the student. However, Collin proves to be a very good and conscientious student and always asks for more additional tutorials!
Preview video: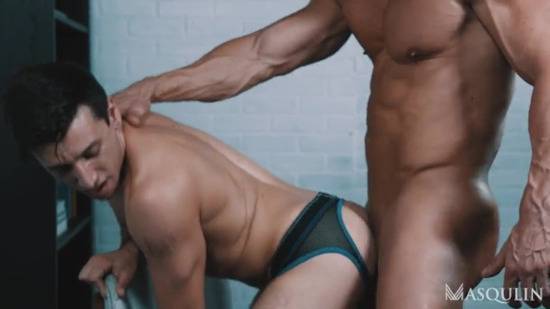 Click here to watch or download their entire video in HD at new site Masqulin.