Today we're going to take a closer look at five hot straight lads from the UK: Ellis Smith, Benjamin King, Freddie Rogers, Taylor Sargent, and Louis Lister.
Ellis Smith and Benjamin King are best mates in real life. These two guys definitely know how to have good time together. It didn't take Benjamin too long to start playing and teasing with Ellis' nipples, which soon resulted in Ellis sporting a massive hardon in his underwear! Benjamin then proceeds to stroke Ellis' cock and then to suck it, as well. Ellis' cock is truly huge and uncut, a real treat for any serious cocksucker. Ellis then returns the favor, and we also get to see that Benjamin's cock is also pretty massive and beautiful! These guys are so turned on by each other that soon after the preliminary blowjobs and foreplay, they proceed to fuck each other. And if we are to judge by all the groaning, it definitely felt good! They both pound each other's asses pretty hard, and keep flip-flopping until Benjamin can't hold it any longer and shoots his load all over Ellis' chest, while Ellis' cock is still buried deep in his ass! As soon as he came, Benjamin shoved his cock back into Ellis' ass and started to fuck him again. Ellis then strokes his own cock and shoots a massive load all over his mate's face and chest. Wow, boys, that was some really intense fucking! Impressive job!
*****
Freddie Rogers is a sexy straight footballer. He appeared on Englishlads several years ago, and this is his big come back. It's always interesting to see models returning after some time has passed, all the changes can be quite profound. But, Freddie has definitely kept his boyish looks and his fit toned body! He is still serious about his football training and going to the gym, and he says he really enjoys showing off his body for the camera. We definitely like Freddie's natural muscles, and even more his big uncut cock!
Freddie first demonstrates his warm-up workout to get the blood flowing, and then he takes off his clothes and begins to stroke his great cock. He takes his time and slowly strokes it, with his legs in the air and shows us his hairy manhole, as well. While he's on the chair, Freddie reaches to point of no return and shoots a copious, nice load of jizz all over himself!
*****
This was Taylor Sargent's first appearance in front of the camera on Englishlads. He appeared previously on their sister site Fityoungmen, and everybody was totally impressed with Taylor's huge cumshots! He is very open-minded, bisexual guy with a nicely toned body. Taylor looked pretty relaxed for this shoot, even though he said he felt "excited" and "a little nervous". His cock was definitely excited as well, because it was hard even before his pants were gone! Taylor strokes his cock on the stall, while standing up. His cock really looks impressively big and hard. Then he goes on the floor and gives us a nice view of his somewhat hairy manhole. Then there is quite a bit of wanking, and finally Taylor shoots a truly massive load! Squirt after squirt, all that copious jizz lands on his face and body, hitting him even on the eye and mouth! Definitely an explosive cumshot, if there ever was one! That was a great job, Taylor, and we hope to see you soon in some new adventures. Perhaps paired with another straight guy next time?
*****
And last, but certainly not least, we have young straight stud Louis Lister. He comes back this week and he says he's in the mood to push his boundaries and discover new horizons! So, Englishlads director Nick was happy to offer him a sensual massage job. Louis is a handsome and lean guy, with long footballer hairy legs and nicely toned body. Louis lies on the bed and Nick gives him the camera to shoot from his point of view. Then Nick starts to remove Louis' trackies, and then proceeds to give him a massage job. Louis was happy to show us his little pert butt and the rest of his body as well. He then takes his cock into his hand and starts to stroke it until he shoots cum all over himself! That was great, Louis, and hope to see you again soon.
Ellis Smith & Benjamin King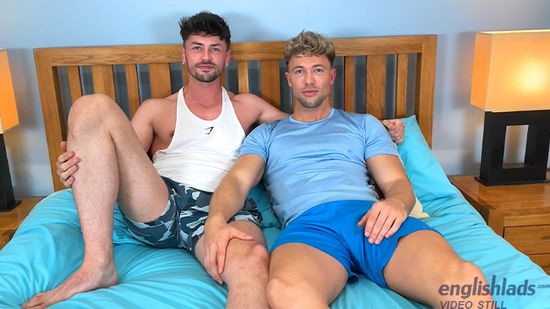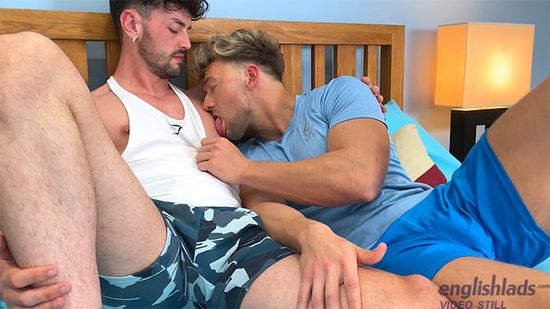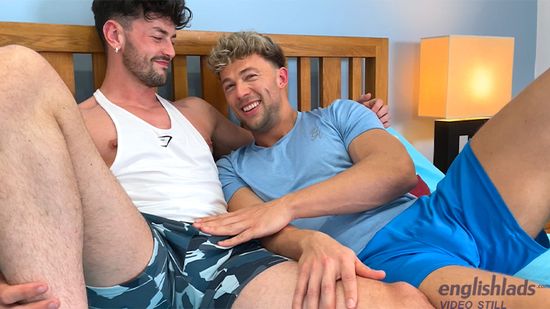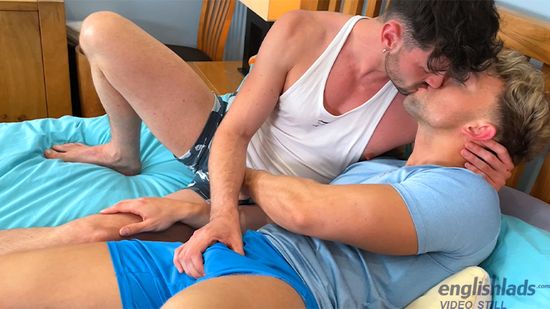 Freddie Rogers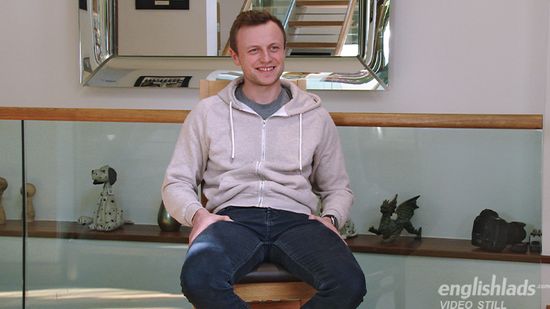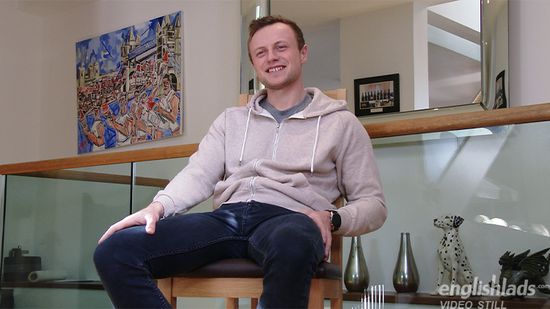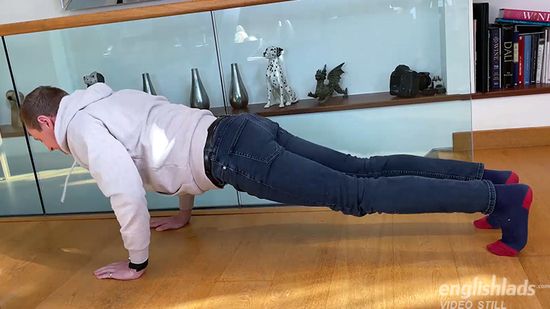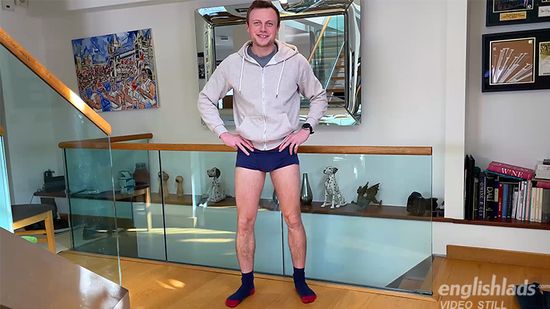 Taylor Sargent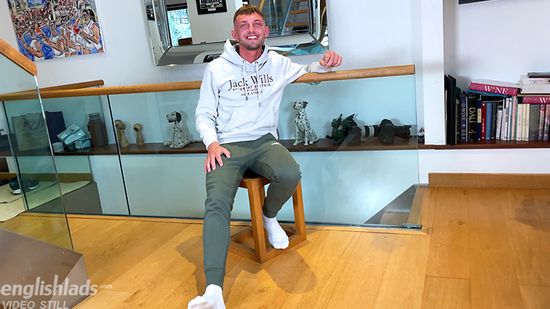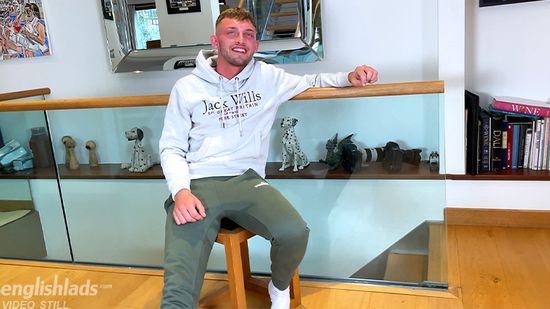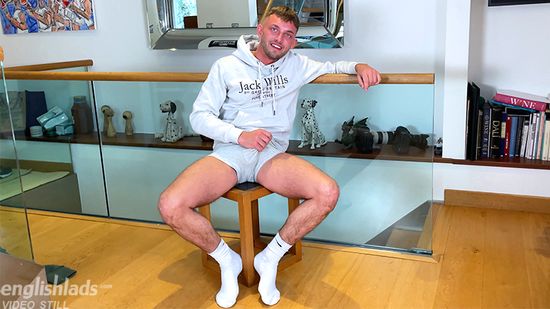 Louis Lister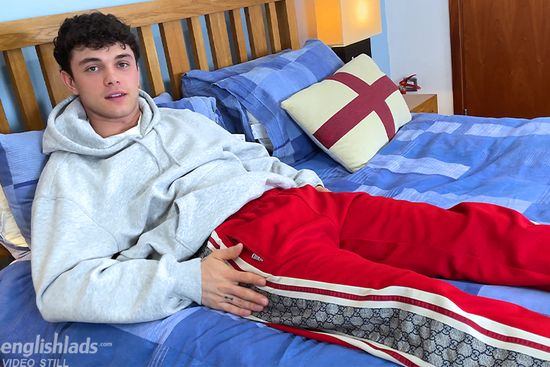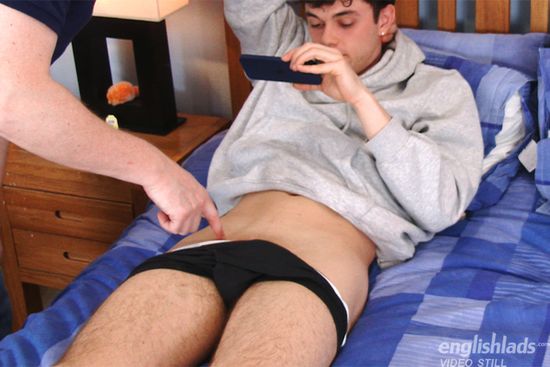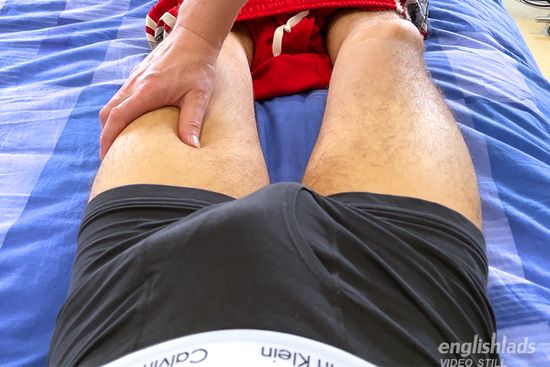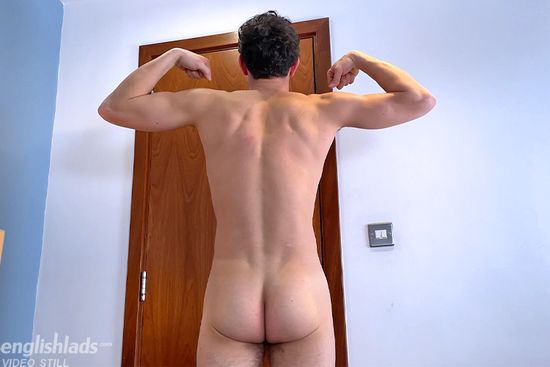 Preview videos: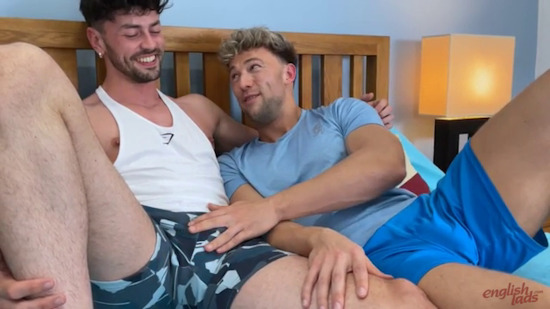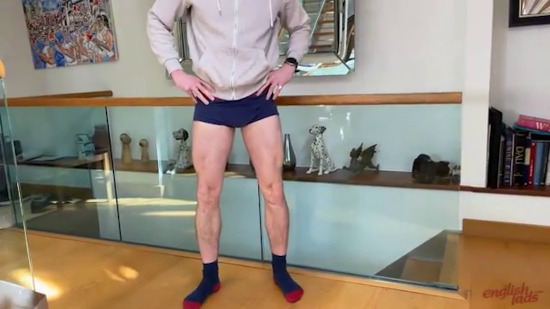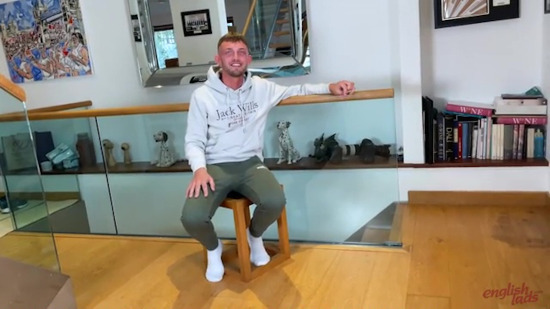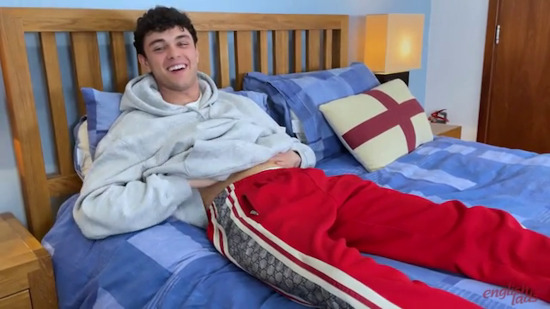 Click here to download their entire videos in perfect HD quality at EnglishLads!
English Lads is a fantastic site with loads of very manly, straight lads from England who love to show off and jerk off for the camera.  The guys that appear here are usually not found on any other site, so the content is quite exclusive. All movies are in HD quality.