by Ben Daniels (Admin) on Apr.21, 2010, under English Lads
Sexy builder boy Scott strips out of his clothes, whips down his boxers and jumps in the bath, playing with a sponge to lather up his hairy torso. As ever with Scott the minute he goes near his uncut cock he can't control it and it just rears up and sticks in the air! He likes to tease himself as if he wanks for more than a short time he is on the edge of cumming, so he has to wank and leave, wank and leave or we would have a very short video! Luckily Scott is not shy about showing off his ass and today it's a bit wet! After a bit more wanking he stands next to the mirror and shoots at high pressure load after load all down the mirror, for a minute you think he has an identical twin!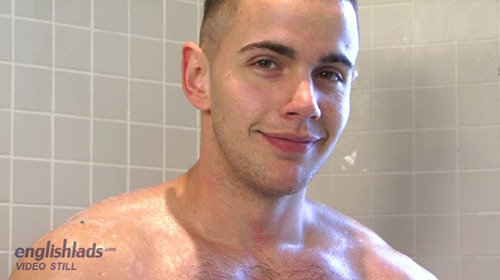 Click here to watch Scott and many other superhot straight UK lads!