by Ben Daniels (Admin) on Aug.24, 2009, under Men Over 30
We are in a New York state of mind today as we welcome Tony Robo, a freshly 30 former college jock and full time ladies man to the fold. Ink on his pecs, girth to his arms, solid abs and juicy, hairy untouched white ass start the charms of this adventurous stud. "It's all good in my hood" he grins which he confessed even includes eating his ass if that's what she wants to do. He pulls his tee back over his head and we get our first glimpse of his defined pecs and abs. He has a broken hear tattoo over his left pec. He sits down as he buries his hand inside his jeans, groping his growing cock. He leans back on the couch and his cock is rock hard and begging for attention. He strokes it and releases it as it makes a hard slapping thud when it ricochets back against his firm abs. His smooth balls bounce with every pump of his fist as they slowly begin to pull tighter and tighter. As your eye pans north of that beating fist we see his pecs and sexy nips that are now flexing as he works his cock harder and faster. He sits back on the couch as he spreads those thick thighs wide and beats his thick meat even faster. His pecs are flexed as his body braces for release. "gonna cum" he mutters and sets off a battering of jizz like a Roman Candle on the 4th of July!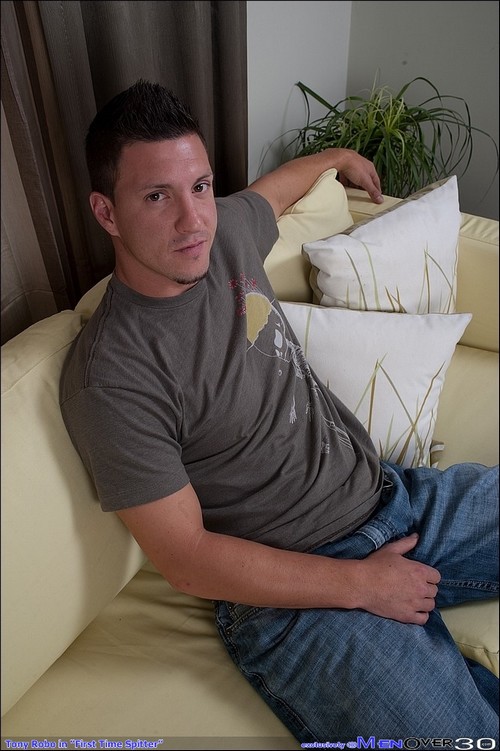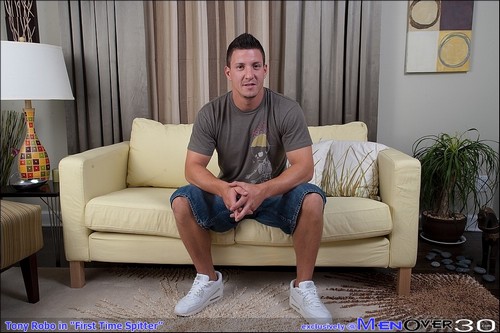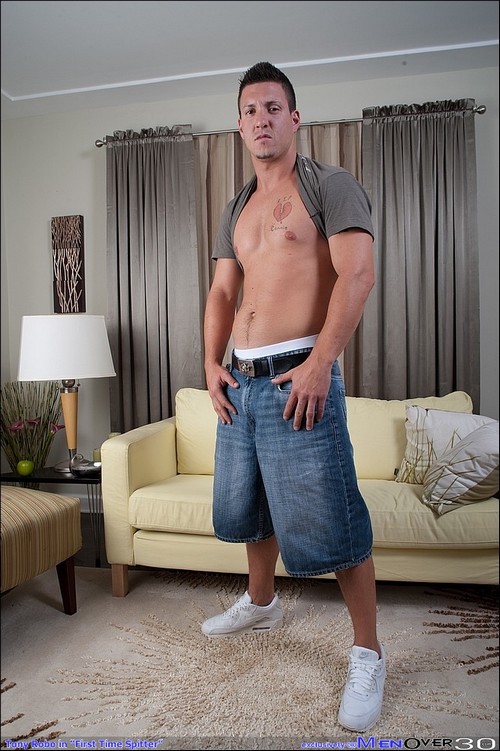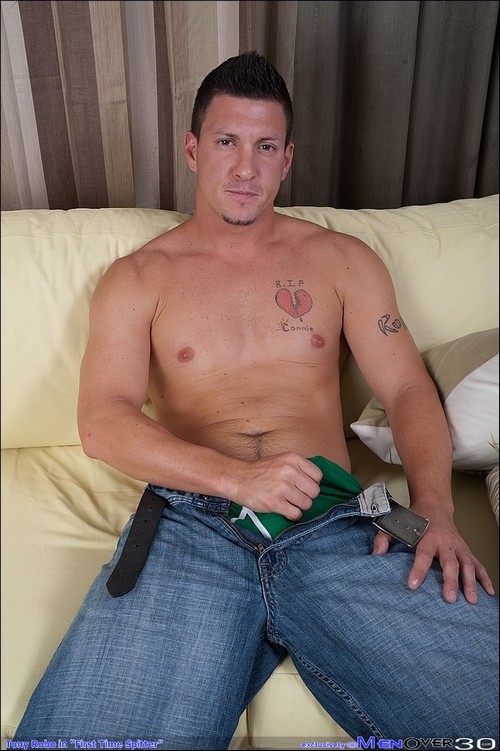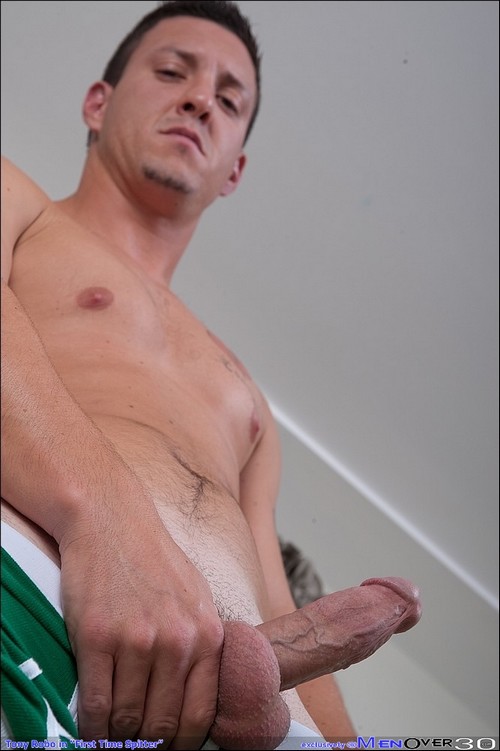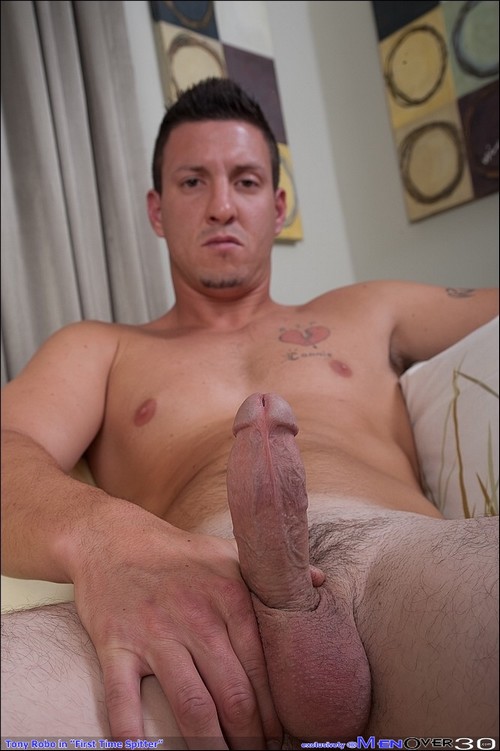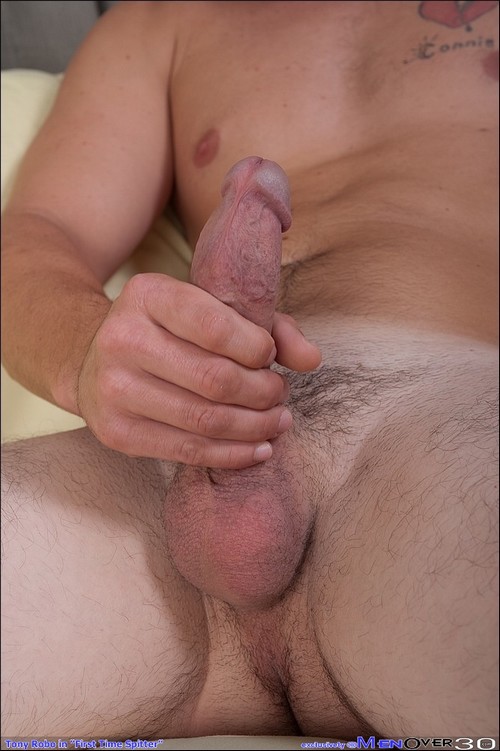 How about checking out his whole video in HD quality?
:big dick, jerking off, Mature, stud, Tony Robo