It's not uncommon that young privates in the army barracks make a pledge to their girlfriends that they won't be jerking off while they are in the army. As silly as this sounds, those promises are sometimes made. Of course, most soldiers can't keep the promise and regularly empty their balls, usually in the toilet. When I was in the Army there was one place in the toilet where the wall was always stained with lots of cum. All soldiers would come here to wank their cock and they'd shoot their load over the loads of other men. The cleaning guys would have to clean it constantly but with so many soldiers emptying their balls all the time, it was always there.
Private Joel Towne made that silly promise to his girlfriend and managed to keep it for weeks. His balls are now full of cum and the urge to shoot his load is now really distracting. He can't even perform the army drills properly because that load is still sitting there in his balls and weighing him down.
To show him the great importance of regular jerking off, Joel's commanding officer oversees the process where other soldiers are made to forcibly wank Joel's cock even if he doesn't agree with it. A couple of hot uniformed soldiers stand at each side, touching Joel's private parts and jerking his cock. Soon enough he shoots his big load and the tension is finally resolved. That's just the male thing, to help buddy out, we all know that.
Short preview video: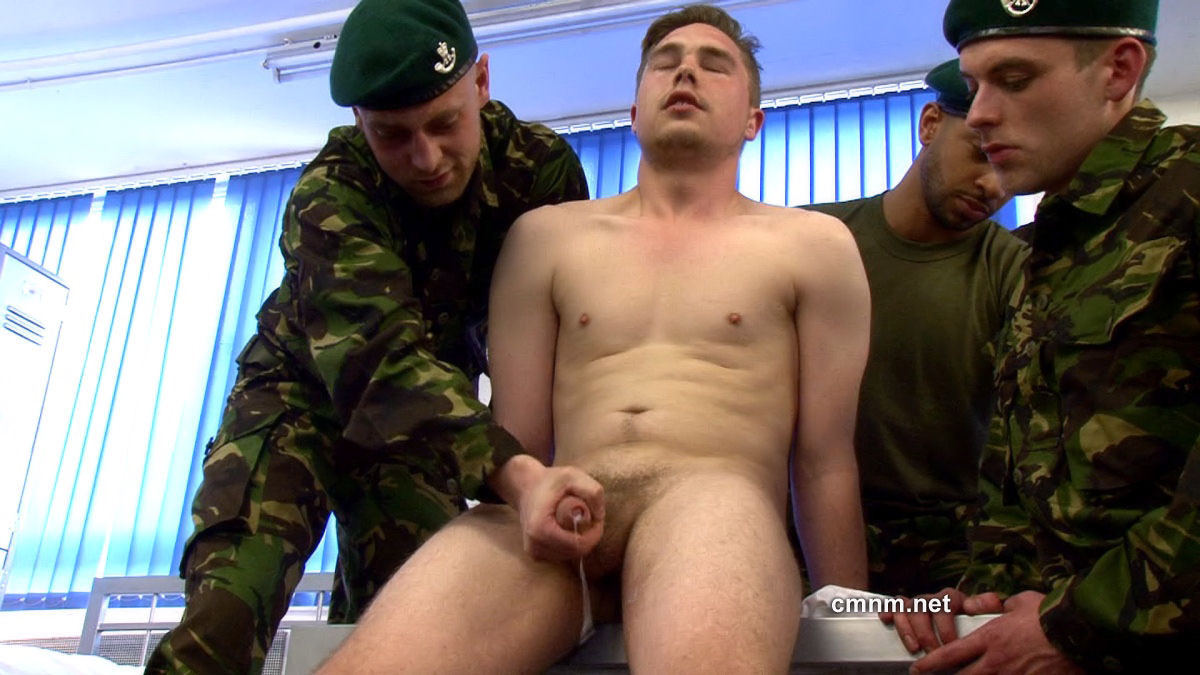 Find and watch horny Clothed Male/Naked Male videos in HD at CMNM now!
Clothed Male / Naked Male (CMNM) is a superhot porn site where Nervous straight guys get stripped naked, groped and violated by fully clothed men.
There's nothing better than stripping straight lads completely nude, putting their bodies on display, and teaching them exactly how to submit! When they are in such a submissive position, one would be crazy not to use the opportunity and jerk them off!