by Ben Daniels (Admin) on Oct.01, 2013, under Men Dot Com, Str8 to Gay
A friend of mine sent me these pics this morning and as soon as I saw Sebastian Young and James Hamilton in their suits with their cocks fully erect and sticking out like unsheathed swords, I got such a raging hard-on that I just had to jerk off right away.
These two hot, big-dicked men found themselves together in a limousine and the attraction was so strong that they just didn't have time to think about going some place else, the limousine served the purpose. They start off by giving each other a blowjob. First James takes care of bad boy Sebastian and expertly sucks on that big, throbbing man meat. Then Sebastian returns the favor and swallows James' equally hard, pulsating cock.
James wanted to get fucked hard by some aggressive manly dude and Sebastian was the right man for the job. Sebastian takes charge and fucks James' hole hard and deep in regular missionary position, leaving no stone unturned.
Next, James wants to take charge himself, so he sits on Sebastian's thick hard rod and begins to ride it. James' hole is now fully opened and willing to get stretched to the max.
Finally, Sebastian turns James over and starts to fuck him in doggy position. After some time Sebastian blows his load and James follows suit. Both guys are exhausted but in a happy mood after the sweaty fuck session in the limousine.
Preview video:
Click here to watch their entire video in perfect HD quality at Str8 to Gay!
Str8 to gay is a new site – a part of the MEN.COM family of sites – that explores situations when a straight guy is dissatisfied with his girl or wife. Would his gay buddy do a better job where his wife has failed? Of course he would!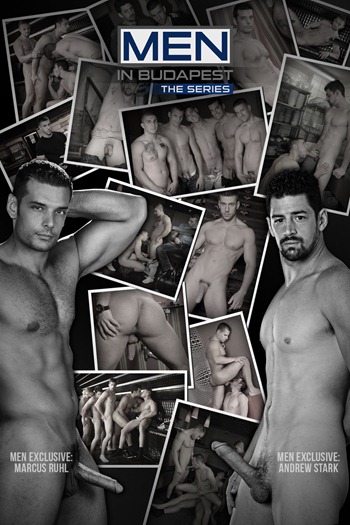 :big dicks, blowjob, facial hair, handsome, James Hamilton, office suits, oral sex, Sebastian Young