Gabrielle is a very hot straight boy with a huge juicy cock! When he was younger he used to participate in swimming competitions in Italy. Playing sports has given him an athletic look, complete with broad shoulders and nicely toned muscular chest, arms and legs. This update contains some really nice shoots taken at the beach, as well as some shower scenes. Of course, there's the mandatory blowjob (gloryhole) scene as well which was taken in the studio. Gabrielle opted for watching some girl on girl porn while the cock worshiper worked on his hot cock behind the gloryhole. Gabrielle was so turned on that the cock worshiper had to stop sucking every now and then to prevent Gabrielle from cumming too soon. But of course, eventually this hot straight stud shot his load all over the cocksucker's happy satisfied face!
These are some notes that were made by the cock worshiper: "Gabrielle is super hot. Lots of precum and it felt as if he was about to cum at any time. As soon as we were 10 minutes into the blowjob I felt he would cum. So I had to slow down or he would bust his nut too soon. Loved how he spurted his load everywhere, it was fantastic. Of course, not a drop was wasted. I sucked a lot of his cum after he came and didn't want to pull it out of my mouth for as long as I could milk some more cum out of it."
Preview video: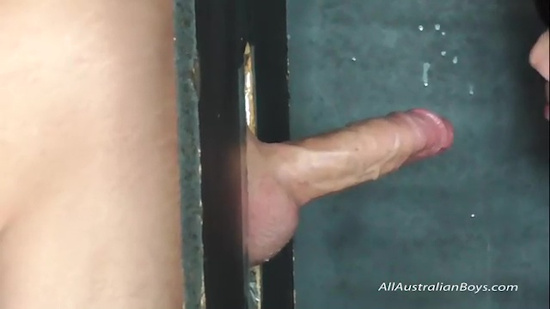 Click here to watch or download his entire videos in HD quality at ALL AUSTRALIAN BOYS.
Don't miss out the Holiday Special – 50 % off on the membership discount will last only for a few more days!