In this update we're going to take a closer look at two very hot and muscular Russian guys: Max and Oleg.
The first things people usually notice on Max is that he has really big pecs, hairy chest, big round ass and that his cock is really beautiful, stiff and thick with a gorgeous big mushroom head. First, Max takes a shower and as he's toweling off he tells us about his 10-year-long training. No wonder that this beefy muscular stud has already been offered to star in porn films. However, he had always refused such offers and this is the very first time he agreed to pose naked in front of the camera. Max tells us that the Russian women who saw him naked usually single out his pecs and glutes as being especially sexy… He also shows us a hands-free cumshot at the end. Sweet!
Oleg is also a very muscular Russian stud. Standing at 5'10" (178 cm) and weighing in at 231 lbs (105 kg), he's a proper Russian strongman and he works as a personal trainer. He saved his load for four days to ensure that his cumshot is nice and strong. And he also managed to show us a hands-free cumshot, which actually turned out great – nice squirts of thick jizz!
Max
Oleg
Preview videos: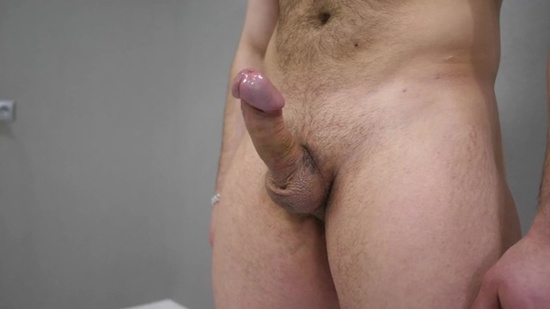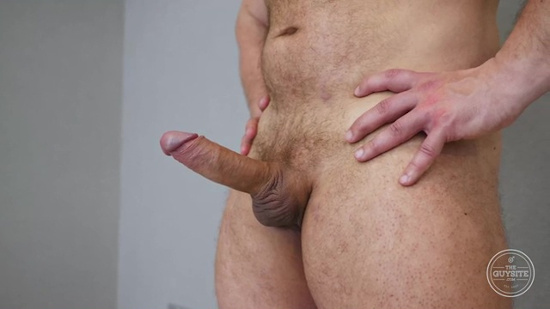 Click here to watch his entire videos in HD quality at The Guy Site!
The Guy Site is a great destination for all lovers of amateur, "next-door" type of guys. These guys are not "pretty-perfect", they look more like your next door neighbor, but just because of that they are more authentic and hence more realistic!
When you go and walk around your neighborhood you're more likely to  meet one of these hot "next-door" dudes than some perfect bodybuilder. That's not to say that there are no bodybuilders on The Guy Site, but even they are amateur types. That's why I really like The Guy Site. Certainly worth checking out.