Today we're going to take a closer look at four hot English straight lads: Carter Lewis, Dominic Moore, George Tanner, and Reuben Clark.
The first video is with our old friends Carter Lewis and Dominic Moore. Carter was in the mood for some experimentation with guys, and he decided it was time to get his ass fucked by a real man's cock! There's hardly anyone more fitting for the job than Dominic Moore, and we can see this hot hunk again after a short hiatus. There was great chemistry between these two guys, and they got along extremely well as you can clearly see from the video. After some playful banter the boys start checking out each other's muscular bodies, then they get naked and start stroking each other's hard uncut dicks. Soon enough, both boys are rock hard, and since both of them have really big cocks, it was such a pleasure to watch these two massive erect dicks one next to another! Carter's cock is a little thicker, but Dominic's is a little longer – hard to choose between the two! Dominic prepares Carter's ass with a dildo, then shoves his hard dick straight into Carter's hole and plows his ass hard! That was a pretty intense fucking! Both guys then stroke their dicks until they shoot their loads. There was a big, sticky mess all over their bodies afterwards!
*****
Young straight and ripped hunk George Tanner is one of my favorite hunks from Englishlads. He is back today to experience his first helping hand and he was also curious to see how it feels to get spanked! George is a laid-back dude with an easy-going attitude. Of course, he had never been spanked before, and he wanted to experience this for the first time. Seeing how his uncut cock got hard from this spanking, I think he definitely liked it, and might even continue to experiment with it with his girlfriend… who knows! George also let the director wank his uncut cock in various positions, and while he was in the doggie position, Nick used the spanking paddle on his hairy ass! While his hot pert cheeks were being spanked, we can see his hot tight hole as well. Then George turns around so that he lies on his back, and Nick strokes his cock in that position until George squirts a nice load of jizz all over himself!
*****
Reuben Clark is a very muscular ex-army dude. He used to appear on Englishlads in his photo picture galleries, and today he made his first ever video for the site. Reuben enjoyed showing off his perfect muscular body, amazing abs, big fucking biceps and hot ass cheeks. All throughout the video shoot he keeps telling us his fun stories from the army! Reuben then takes off all his clothes and shows us his hot soft uncut dick. Soon enough, his cock gets hard and he keeps stroking it! Reuben even let Nick wank his cock for a while. He also shows off his somewhat hairy asshole. Then he focuses on his jerking off action until he finally shoots his load. And damn! That was a really big load – it even hit his chin! Nothing without these hot virile army guys!
Carter Lewis & Dominic Moore
George Tanner
Reuben Clark
Preview videos: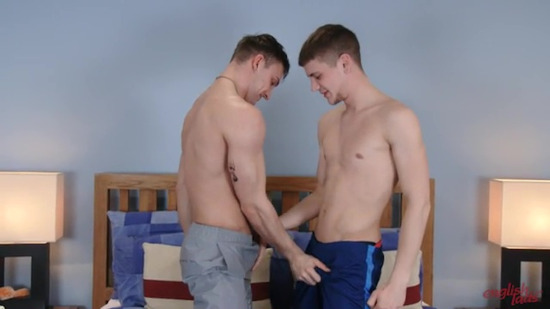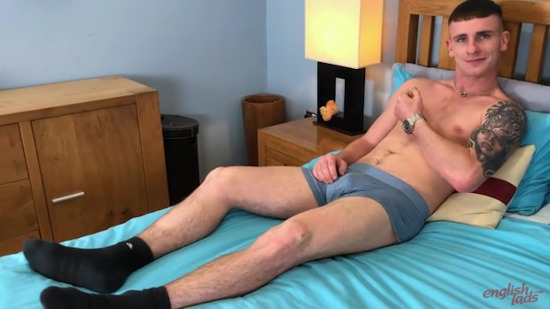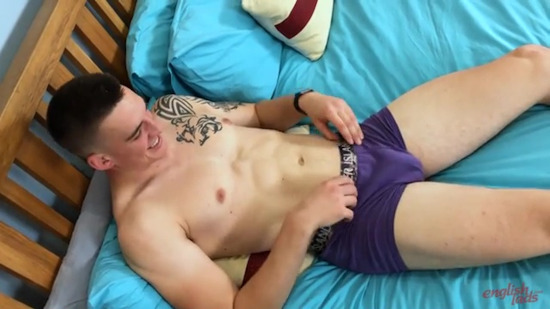 Click here to download their entire videos in perfect HD quality at EnglishLads!
English Lads is a fantastic site with loads of very manly, straight lads from England who love to show off and jerk off for the camera.  The guys that appear here are usually not found on any other site, so the content is quite exclusive. All movies are in HD quality.