Today we're going to take a closer look at seven hot straight lads from the UK: Craig Marks, Charles Collins, Mike Hughes, Taylor Sargent, Liam Cullen, Christian Sterling and Dominic Moore.
Craig Marks has quickly become one of the most popular studs on Englishlads… and it's no wonder why: this ripped, uncut stud has a beautiful muscular body one could die for. We thought about the most perfect match for this big hunk of a man, and eventually came up with the idea that a straight MMA fighter – someone like Charles Collins – would be the best possible choice! These two hunks start out by kissing each other pretty passionately and with a great sense of intimacy. There's a lot of tenderness and caring in their actions, at least in the beginning.
They also stroke each other's hard uncut cocks, and this gets things fiery hot in no time! Then, Charles bends Craig Marks over and starts pounding his strong ripped ass in many positions. Craig loves when his ass gets such a hard treatment, as shown by the fact that he cums while being fucked by Charles' hard cock. Charles doesn't get distracted when Craig cums, and just continues to fuck his ass, then pulls out. Craig licks and sucks his balls a little, which was enough to push Charles over the edge, and he shot a nice big load all over himself! Great job boys!
*****
There's something especially hot and appealing in watching these two young guys while they're kissing passionately and stroking one another's hard uncut dicks. Mike Hughes is the first to swallow Taylor Sargent's cock, and he sucks him expertly until Taylor grows a big throbbing erection. Taylor is quick to return the favor, and now both boys are sporting massive pulsating hardons and sitting conveniently next to each other. Taylor is in the mood to fuck some ass, so he bends Mike over and starts plowing his super tight little hole in doggie style. He's pretty aggressive and pushes Mike's head into the bed sheets, while fucking his ass hard. Then the guys kick back on the bed and stroke their own cocks until they both shoot huge messy loads all over themselves. Dang, that was so nice and messy, boys. You've definitely got some real chemistry going on there!
*****
In the next video we have Charles Collins and Mike Hughes again. These two also work very well together. This was Mike's very first time to receive a man's hard cock in his ass, and who could be a better choice than straight boxer Charles Collins! With his muscular body and confident attitude, this sportsman is the ideal man for any job that involves breaking in a new ass, or hard aggressive fucking. Mike surprised everyone – including Charles – when he grabbed Charles' sizable cock and started to deepthroat it. Charles' dick soon rises to its full power and, damn, it's such an amazing rocket-like cock! Charles then strokes Mike's cock to reciprocate, and then the guys kiss passionately. Charles probes Mike's tight hole with his fingers and makes it relaxed just before shoving his hard cock. He fucks Mike in the missionary position, then switches into the doggie position and Mike just impales on his amazing pulsating missile! There's some more cock stroking action, and then both guys shoot massive loads of jizz!
*****
Liam Cullen has been away making home movies during the lockdown. We're so happy to see him and his smiling optimistic face again! Liam admits that playing with his ass by using big dildos is one of his favorite things to do. He even lets director Nick manhandle him a little while he's playing with a dildo in his ass. Liam has a very nice uncut dick, which seems to get even harder while he's experimenting with anal beads. Director Nick can't resist stroking that beauty while it's rock hard and throbbing! Liam's cumshot was copious and explosive! He must have enjoyed while making this video. And we hope to see him again soon… perhaps with some other guy next time?
*****
We haven't seen young straight hunk Christian Sterling for a few years, but now he's finally back again. He was eager to show off his muscular body and how much progress he's made in the gym. He has definitely become more muscular and ripped. His biceps are much bigger now, also his quads… and as for his amazing cock… it does look as if it got even bigger than the previous time we saw him! Needless to say, Christian loves showing off his big uncut cock for the camera – and with a reason! And when he starts stroking it, things become really sizzling hot! Little by little, he approaches the point of no return and then shoots a huge, explosive load all over the place! It's always great to see Christian again, as well as that 8-inch hard dick of his!
*****
I think you'll agree with me that Dominic Moore looks hotter and more cute as time goes by! This young cheeky pup hides a monster cock in his underwear, and unsurprisingly he's very fond of showing it off for the camera! Today he chose several different dildos and decided to play with his little tight hole. Director Nick offers him a helping hand, which Dominic graciously accepts. He slowly works his cock to a raging hard-on and then begins to examine his hole with the dildos. First, he takes a small black dildo, then moves on to larger ones: the purple dildo was especially fascinating and he fucked his asshole quite a bit with it. He is now close to the point of no return and within a few more moments he releases several big squirts of warm jizz all over himself! Then, it's time to take a warm steamy shower to wash off all that cum!
Craig Marks & Charles Collins
Mike Hughes & Taylor Sargent
Charles Collins & Mike Hughes
Liam Cullen
Christian Sterling
Dominic Moore
Preview videos: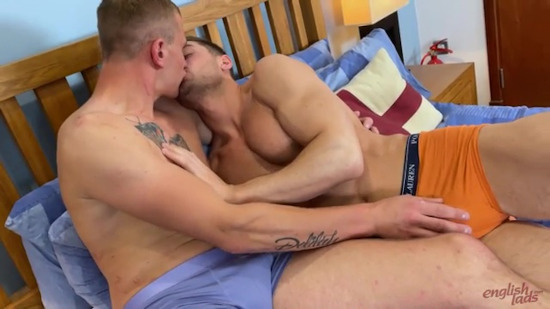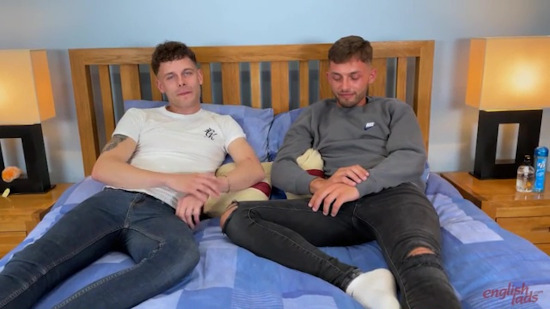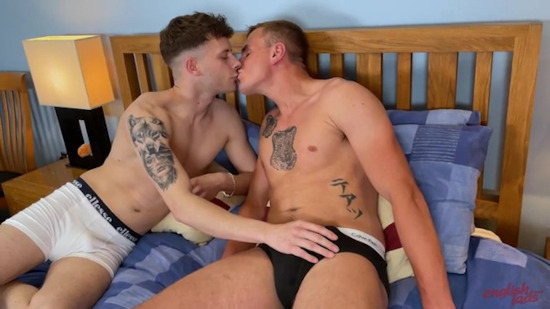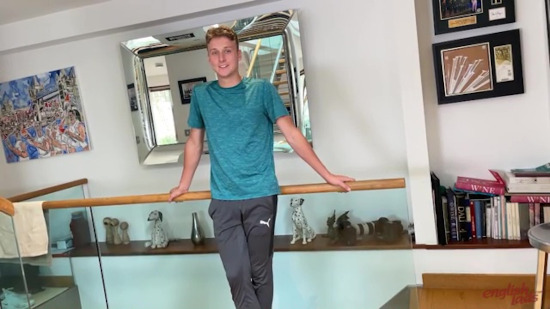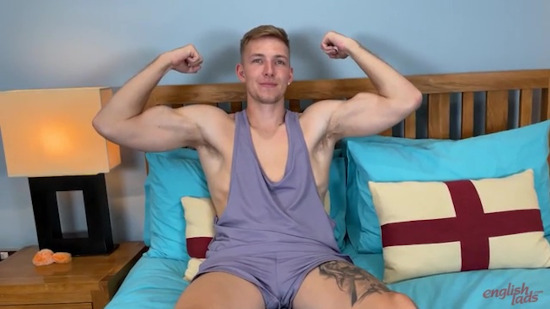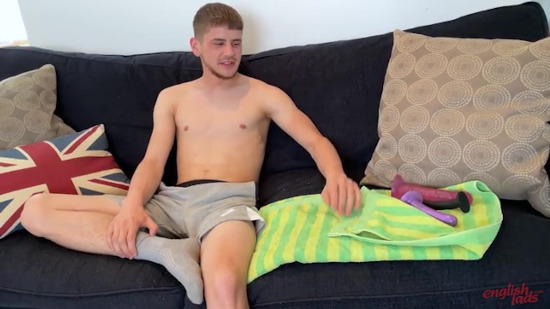 Click here to download their entire videos in perfect HD quality at EnglishLads!
English Lads is a fantastic site with loads of very manly, straight lads from England who love to show off and jerk off for the camera.  The guys that appear here are usually not found on any other site, so the content is quite exclusive. All movies are in HD quality.