I've always loved watching boxing on TV. All those tough, sexy guys bursting with testosterone and bent on delivering the next punch to their opponent… there's hardly anything that can be more inspiring and arousing than that. Men have the instinctual drive to fight, to measure their strength against each other and to prove themselves in battle. That's how they hone up their masculinity, strength of will and their alpha man position. And that's also the way they profess their manly love for each other… or lust.
So, I found this new update from Nextdoorbuddies quite refreshing and inspiring. Chris Damned and Beau Butler look so hot together in this sweaty "boxing bros" episode. After delivering the one two punch, Chris takes on Beau's eager asshole and fucks it so good in several positions. The guys definitely had some genuine chemistry and enjoyed doing this scene together. If you're turned on by the sight of sweaty ripped boxers in the ring, check out this new update from Nextdoorbuddies!
Preview video: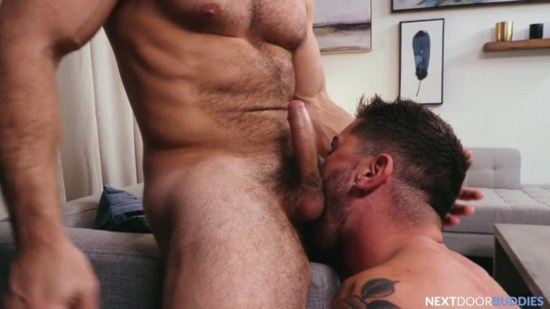 Click here to download their entire video in perfect HD quality from Next Door Buddies.
Next Door Buddies is a porn site that features the typical "guy next door" types of men having some hot man on man sex with each other. These guys are usually either really straight or straight looking, although there are of course hot gay guys as well. The stories are a bit cliché but the production quality is pretty high and the men are usually really goodlooking.