Today we are going to take a closer look at five hot straight English guys: Jack Keeney, Stu Davies, Mike Hughes, Dominic Moore, and Cameron Donald.
After a hiatus of about 2 years, Jack Keeney is finally back, and I, for one, am really glad to see him again. You can see some of his previous appearances here, here and here. Jack now looks even more ripped than he's ever been, because he's been quite serious about working out in the gym.
Jack's legs are quite muscular and hairy and he's got such a hot pert bum, huge biceps and even bigger shoulders! He's also got some new tan recently, and a couple of new tattoos. These new additions really make him look like a serious, even a little intimidating straight guy!
Thankfully, Jack has a great personality and he is now in his adventurous mood. He wants to share with us how he takes care of his massive hard uncut dick. He kept walking around the director's house with his massive erection, which always pointed to the ceiling. Gotta love these super-potent and horny straight studs!
Somewhere in the middle of recording this video, Jack's best buddy George Tanner appeared for a short time to help Jack with showing off his amazing cock. When he got fully naked, Jack started to demonstrate for us his squat technique, and then he did a few star jumps. After that, Jack proceeds to jerk off his uncut dick pretty vigorously until he finally shoots a copious load all over his abs. And then, of course, it's time to wash off all that sticky mess in the shower, which was all duly recorded and is a part of this video.
*****
Mike Hughes and Stu Davies are real life mates. These two young and horny guys continue to broaden their horizons and search for new adventures as Stu agrees to get fucked for the first time. And this is quite something because Stu has always been a dominant top! The two hot lads start out by kissing each other romantically, and then they proceed to exchange blowjobs. It's so hot to watch them sucking each other's big uncut hard dicks just to get each other warmed up!
Stu then takes charge of the situation and gives Mike's asshole a proper rimming session. He then sticks his hard dick into Mike's ass and fucks him nice and hard!
Then the tables are turned and Mike returns the favor by flipping Stu over and fucking his ass hard and deep! Stu takes it all like a champ and shoots a massive load all over himself while  Mike's cock is stuck deep in his ass! Stu then teases Mike's hole and soon enough he cums all over the place, as well. Of course, we then watch these two straight lads heading straight to the shower where they wash off all that sticky jizz from their hot bodies!
*****
We haven't seen young straight up Dominic Moore for quite some time, but now he's finally back and he looks as if he hasn't aged a day! Dominic and ripped stud Cameron Donald are paired for the first time in this video, and you can immediately tell that they had excellent chemistry together!
They help each other get naked, and then they play with each other's uncut cocks until they both get rock hard throbbing hard-ons! Dominic has become quite good at the art of cock sucking, which he demonstrates and proves by sucking Cameron's hard dick. Cameron then returns the favor by stroking Dominic's long uncut cock!
Dominic's is especially fond of stroking two cocks with one hand, and he shows this technique to Cameron. Cameron was so turned on by this that he shot his load in this position and covered both their cocks with his jizz! Dominic then Strokes his own cock pretty vigorously until he shoots a huge load that sprays everywhere!
Mike Hughes and Stu Davies
Dominic Moore & Cameron Donald
Preview videos: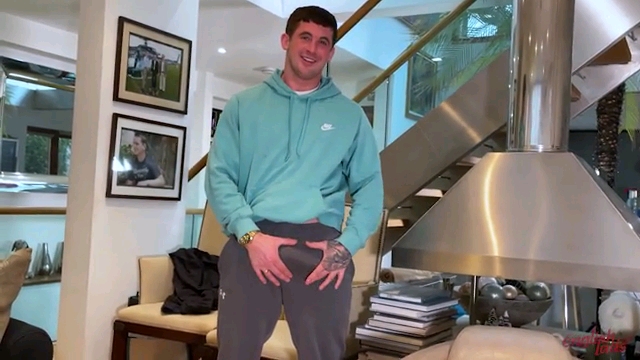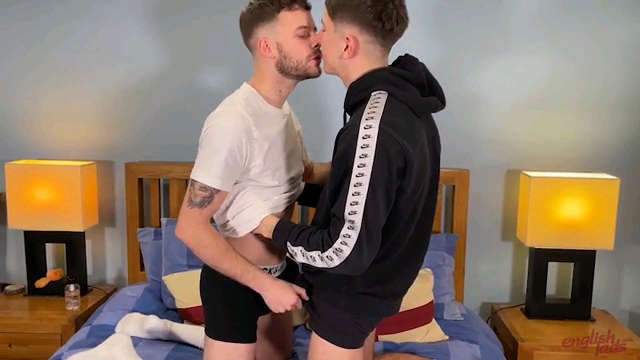 Click here to download their entire videos in perfect HD quality at EnglishLads!
English Lads is a fantastic site with loads of very manly, straight lads from England who love to show off and jerk off for the camera.  The guys that appear here are usually not found on any other site, so the content is quite exclusive. All movies are in HD quality.