Juan Florian is a masculine Spanish top who is always very dominant with his sub boys. He has recently found a new pussy boy called Max, who is pretty much always in desperate need for some good hard cock and ruthless treatment from a dominant top. Juan exclaims "Chupa, Chupa" while training his new bastard sub boy, encouraging him to be a good and obedient little cocksucker and to treat his big swollen dick with due cocksucker's diligence and respect.
Of course, Juan is going to demolish that ass, but first he examines Max's asscrack, admiring how it looks so fully exposed with some slutty underwear. Juan takes charge and shoves his foot into Max's face, demanding that the new pussy boy prove his worth and demonstrate his allegiance to his hard cock.
Max passes the test and now he's deserved to get fucked hard. The boy still has to prove that he can take the boss' cock well, and still feel happy for being such a slutty obedient bitch that he is.
Preview video: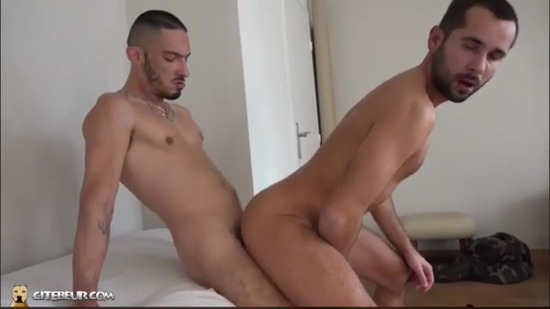 Click here to watch or download their entire video in HD quality at CITEBEUR!