Today we're going to take a closer look at three hot straight lads from the UK: Rufus Fitzroy, Jamie Sherringham, and Cameron Thomas.
We first saw Rufus Fitzroy about three years ago, and now he is back to show off some more of his very nice, muscular body. Rufus is a very handsome young lad, and now after 4 years of training his muscles have grown quite a bit. His muscles are now much more defined, bigger and stronger. He has also let his body hair grow, which is something we at RSM always commend and support.
Rufus is a self-confessed horndog and he just can't stop playing with his uncut dick through the clothes even before he gets naked. When his cock becomes fully erect, Rufus starts with  some serious cock-stroking action. After some time, he shoots a massive load of thick cum, which covers his muscular six-pack abs. Director Nick then follows Rufus into the shower and films him while Rufus is lathering up and washing away all that cummy mess!
*****
You just gotta love these young straight footballers. Take for example Jamie Sherringham – he is such a cute lad, but at the same time quite masculine. He recently went to Brazil for about 3 months and he just returned this week.
Jamie shows us his sexy tan lines while trying on different types of underwear. He, too, can't help but keep playing with his cock in his underwear. Director Nick then decides to offer Jamie a helping hand, and Jamie's dick quickly rises to the occasion! Director Nick thinks that things will go much more smoothly if he oils Jamie's cock up. That strong erect dick now looks like a perfect shiny rod!
Jamie is then left to take care of his hard dick the way he wants, and so he starts stroking it really good and fast. Somewhere midway into this jerkoff scene, director Nick again offers his helping hand.
Jamie sits on the floor, puts his legs back around his ears and gives us a great view of his very tight, somewhat hairy hole! He then proceeds to stroke his cock with renewed vigor, while his balls are dangling in all directions. Soon enough, Jamie shoots his load which splatters all over himself. A trip to the shower is in order, and of course director Nick duly records it all.
*****
Cameron Thomas has also just returned from a holiday. And he definitely looks refreshed and tanned! He gives us a short summary of his holiday while taking off his sports clothes.
He now sports a full six pack, and he also shows us some new cool tattoos while flexing his muscles. Cameron has a special gift – namely, he can achieve a full erection literally in seconds!
The director couldn't resist the tempation to offer Cameron a helping hand. And with Nick's help, Cameron'd cock was hard in no time.
Cameron shows us his hairy hole by pulling his legs back and letting the cameraman focus on his hole. Cameron's cock truly looks like a rocket on the launchpad when it gets hard. And as expected, his cock remained hard throughout the entire shoot.
Cameron strokes his dick rather vigorously and eventually shoots a big load. Nick then follows Cameron to the shower where all the details are carefully filmed and preserved for our enjoyment.
Rufus Fitzroy
Jamie Sherringham
Cameron Thomas
Preview videos: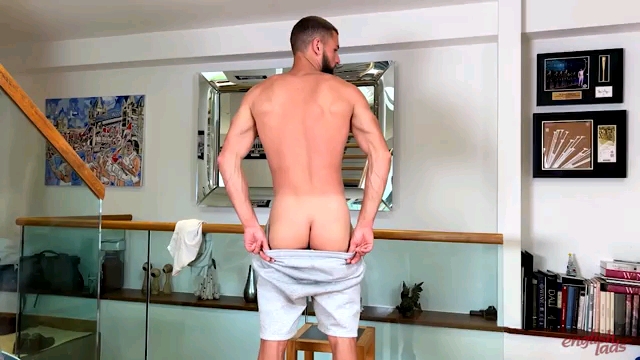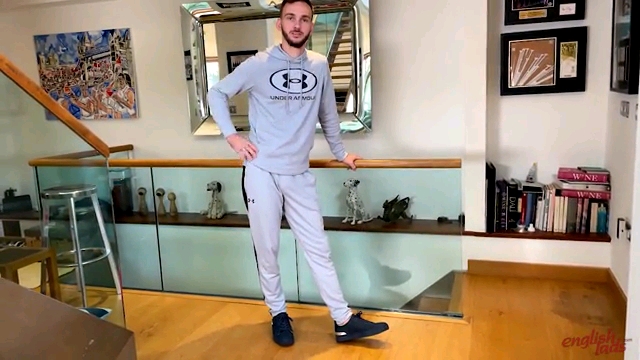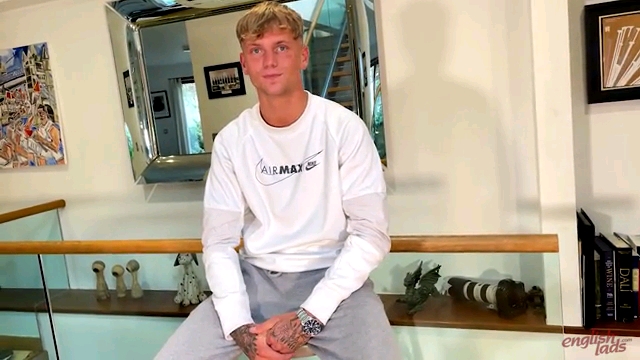 Click here to download their entire videos in HD quality at EnglishLads!
English Lads is a fantastic site with loads of very manly, straight lads from England who love to show off and jerk off for the camera.  The guys that appear here are usually not found on any other site, so the content is quite exclusive. All movies are in HD quality.