by Ben Daniels (Admin) on Sep.30, 2009, under New York Straight Men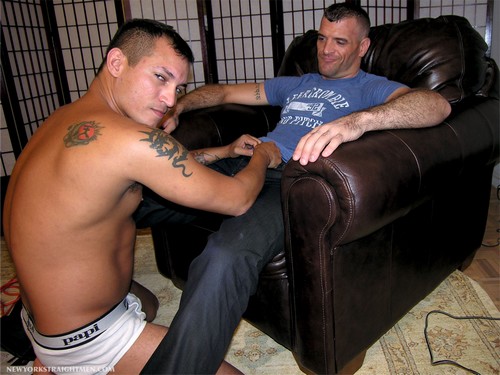 Ramsey has returned home to the city after spending a few weeks upstate doing his annual training exercises for the National Guard Reserve. He came back clean cut and very horny. He told us that we were the first call on his list, because he needed a "ball-draining blowjob"! We told him he was in luck because we had an amazing cocksucker on call that weekend, and we think he should try him out.
Ramsey's …
Click Here to Read This Entire Post...