by Ben Daniels (Admin) on Jan.30, 2015, under GayWarGames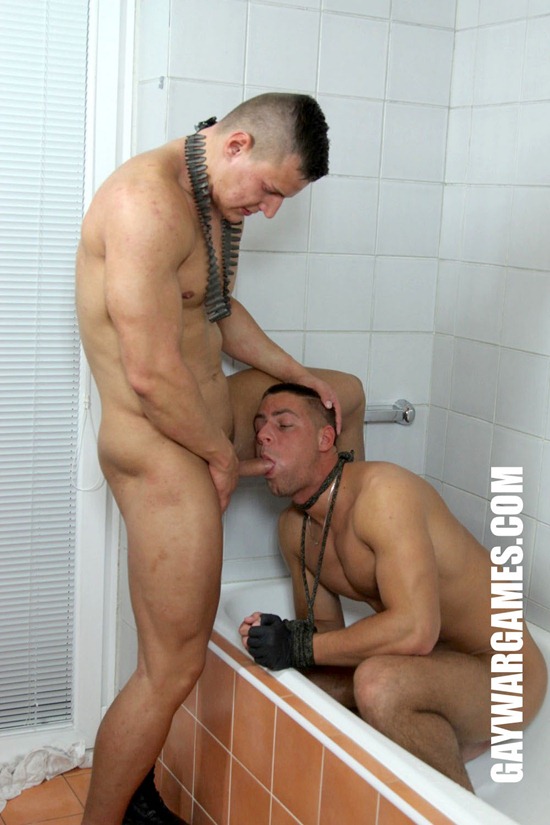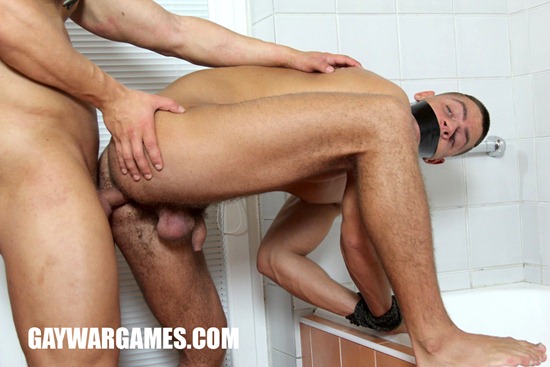 We've already seen how this sneaky handsome thief thought that he could get away with his misdoings. However, as soon as the beefy military guy arrived, the thief's plans went south pretty fast and he got to experience the beefy military guy's rage on his own skin.
The beefy military stud takes him forcefully into the bathroom and forces him to suck his big stiff cock (you can see the previous episode…
Click Here to Read This Entire Post...