Nicholas is a sporty, straight, aggressive man who always likes to be in charge of everything. This situation when he's bound by the wrists and ankles, and completely naked without the ability to fight back is nothing but complete humiliation and hell.
One of Straight Hell most brutal and aggressive men, Dave, volunteered to discipline this red-blooded straight dude. Dave flogs him without any mercy and tells him insults. The strikes are so strong and painful that soon the red welts appear on Nicholas' skin.
But Dave is unmoved and continues to beat him like an animal, while Nicholas' perfect muscular body is drenched in a mixture of sweat and saliva. When he thinks there's no more resistance, Dave shoves a big dildo up Nicholas' ass and at the same time Adrian teases him by kissing and cuddling him as if they were lovers.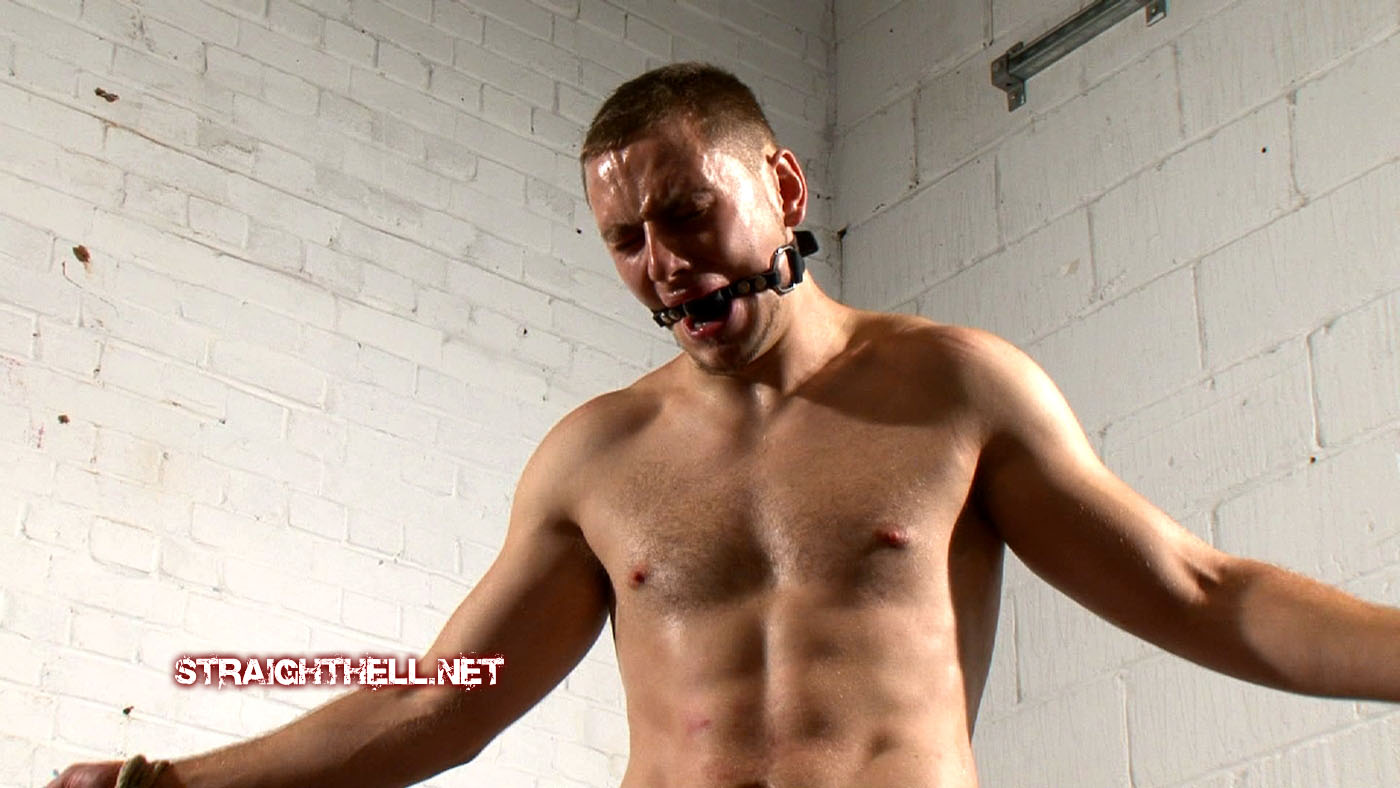 See new videos of straight men being turned into cocksuckers at StraightHell.

If you prefer your porn to be on the kinkier side, you should definitely check out StraightHell, a site devoted to hot straight guys being tormented, humiliated and treated without mercy by big mean studs!