The guys at CMNM are having a party and, incidentally, it's also sports initiation time!
Namely, every club member is required to go through a specific initiation ritual. For instance, the candidate has to strip naked and start feeling comfortable around other dudes, in the locker room, showers etc. You just can't allow yourself to feel awkward around your nude mates.
So Ben is already a bit tipsy but still having a great time. His dick got uncontrollably hard, so now his club brothers are tugging his heavy manly balls and giving him the treatment that every man must go through if he is to become the full member of their team.
Ben is also happy that he took a long good shower before coming for a drink, because now his mates are taking a long whiff of his firm sportsman asshole while playing and teasing his hard cock. Boys will be boys, I guess!
Short preview video: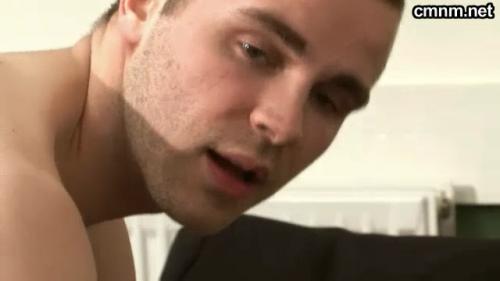 Find and watch horny Clothed Male/Naked Male videos in HD at CMNM now!
Clothed Male / Naked Male (CMNM) is a superhot porn site where Nervous straight guys get stripped naked, groped and violated by fully clothed men.
There's nothing better than stripping straight lads completely nude, putting their bodies on display, and teaching them exactly how to submit! When they are in such a submissive position, one would be crazy not to use the opportunity and jerk them off!