Johnny was pretty nervous in the beginning. He smoked several cigs and he said he was ready to get blown. I kneel down and start sucking Johnny's cock which was limp in the beginning, but quickly started to grow as soon as I put it into my mouth. I could feel it growing each second and finally becoming real hard!
Johnny enjoyed my blowjob in this position for a while, then he told me to stand up and fucked my face as if it were some whore's dirty little pussy. That really got him over the edge and the next moment I see his jizz shooting from the tip of his cock. The first hit went over my shoulder and the rest ended up all over my face-fucked  face.
Then I told Johnny to dry his own sperm from my back. He starts to put on his clothes and I whip out my hard dick and tell Johnny to put it into his mouth. I let him suck me off for a long time. Then I was ready to pay him.
"How was that?" I asked. "That was decent. I feel much better" he said.
Preview video: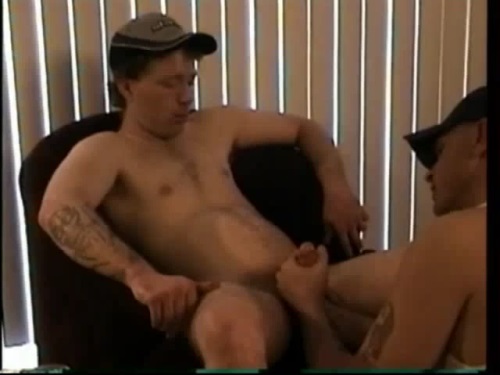 Click here to download their entire amateur blowjob video at Str8BoyzSeduced!

STR8BOYZSEDUCED is a great amateur site that features real straight guys taken from the streets! These guys agree to have their cock professionally serviced by hot stud Vinnie Russo and in return they get paid. So it's a win-win situation for everyone!