by Ben Daniels (Admin) on Oct.03, 2013, under Chaosmen
Braxton is a very hot and totally straight boy. He's a complete newbie in porn so let's give him some time to adjust. Braxton said he'd like to experiment more with dudes (although he says he's not attracted to them) so I suggested he get a blowjob from one of our more experienced guys.
However, as the time for the shoot approached he started to get really nervous (not that it hasn't happened to other straight guys as well). I guess it was due to the fact that he's really straight and the idea of doing anything sexual with another guy presented a real problem for him. Braxton himself was confused why this nervousness started to creep in, especially because he's such a confident man and hasn't had these sort of issues before with anything in his life.
So, the first few attempts that we made with Braxton and Glenn didn't go too well because Braxton would start sweating profusely as soon as Glenn pulled his shorts. I thought about putting these two next to each other for a mutual jerkoff scene, but the same issue with profuse sweating would have probably occurred again. Seeing another guy's cock is probably as much of a turn-off for Braxton as is seeing a hairy pussy for a totally gay dude. Or, perhaps Braxton only thinks so… we shall see.
To avoid any unplanned interruptions I told Glenn to just keep his shorts on and start sucking on Braxton's cock as soon as he gets a chance…. and it worked! Braxton didn't have any issues with getting hard, and his cock obviously welcomed Glenn's warm mouth. It's a rather unsophisticated serviced video but it's hot nevertheless. After a few minutes Braxton became totally cool with the new situation and his newly found cocksucker, and everything went well from this point on. Not only did Braxton become cool with his male cocksucker, but he also started to enjoy the blowjob!
Glenn didn't pull his cock out of his shorts this time round, and the magic worked. Braxton told me that he was pretty sure he could cum on Glenn's face, making  a nice facial cumshot, and that's what happened. Glenn's face became totally covered with Braxton's cum, even his eye was spunked through and through. Of course, we wanted Braxton's load in Glenn's mouth, not his eye, but you can never foresee these kinds of things. Not that Glenn didn't have any previous experience with such facials but every new facial cumshot is a story unto itself, if you know what I mean.
Luckily Glenn knew about this and kept that eye totally shut so it wouldn't go red from irritation. It would be awkward for Glenn to have to explain to his girlfriend why one of his eyes is red and the other is clear.
After the shoot Braxton told me that the whole thing was actually a great fun experience for him and that he wanted to do more. Hmmm…. and only a few hours ago he was telling me that doing anything with another guy would be almost unimaginable. Nothing succeeds like success, I guess.
Preview video:


Click here to watch their entire serviced video in perfect HD quality at Chaosmen!
Chaosmen is a great porn site that features hot straight and bi men getting serviced or fucking their mates bareback for some cash. This site is exceptional and very unique because almost every single fucking is bareback and ends with gorgeous internal cumshot or creampie.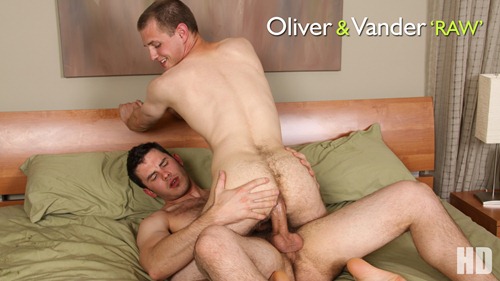 It's The Marathon Season Sale!
October to December
You can grab your 3-Month membership for Chaosmen at a reduced price ($10 off) and enjoy more than 50 new updates till the end of this year. It's less than $1 a day and totally worth it considering the fact that all the guys at Chaosmen are pretty hot motherfuckers.
To get your holiday pass at a discounted price please click here right now.
:big dick, blowjob, Braxton, facial cumshot, Glenn, muscled, rimming, Serviced, straight men